Christina Applegate Will Play An Iconic Rocker On This Weekend's 'SNL' — EXCLUSIVE VIDEO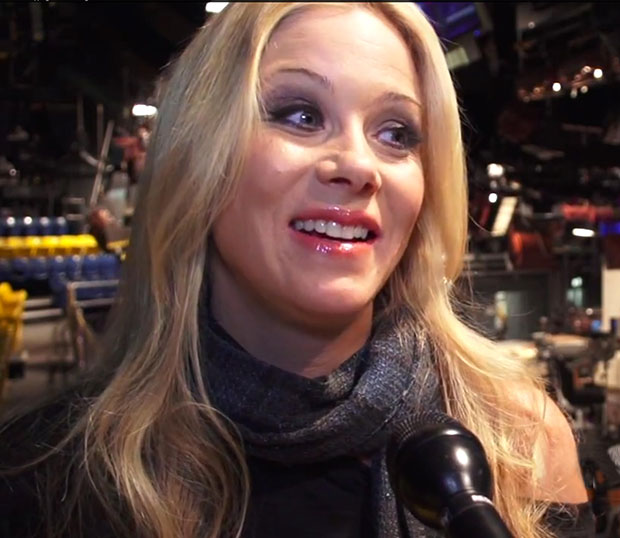 Jenna Maroney would be so jealous. Not only is another immensely talented blonde beauty going to be hitting the stage on live television in Rockefeller Center this weekend, but she'll get to play Janis Joplin, too. And she presumably won't even have to call her Jackie Jormp-Jomp either. Playing Joplin for a sketch was one of the details that Christina Applegate — who is returning to host Saturday Night Live for the first time in 19 years — revealed during a chat with NBCUDirect.com. 
In addition to sharing that exciting tidbit that she'll be playing the iconic rocker during this weekend's brand-new episode (which will feature musical guests
Passion Pit
), the
Up All Night
star also talked about her respect and admiration for
SNL
's showrunner and creator
Lorne Michaels
 and how the show has remained a "well-oiled machine" even after all these years. Somewhere, Liz Lemon is weeping that she didn't snag Christina Applegate for
TGS
. 
Check out our exclusive look at the video featuring this weekend's host Applegate, who talks more about why she's not only thrilled to be back at SNL, but in New York City, as well. Watch: 
?[photo>
Are you excited to see Christina Applegate host SNL this weekend? What else do you think she'll play in sketches? Post in the comments section below. 
More: 
Christina Applegate's Saturday Night Live Promo Was 19 Years In the Making 
From Our Partners:

Josh Hutcherson's Birthday! 20 Reasons We Love the 'Hunger Games' Star
(Moviefone)

(Moviefone)