CMT Greenlights 'Redneck Intervention,' 'Chainsaw Gang' and More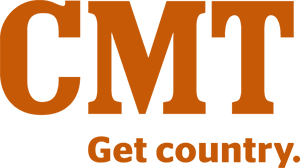 My mother always taught me to never judge a book by its cover — and the same general principle can probably be said about TV shows. If we judged a show by its title, then popular gems like Mad Men and Game of Thrones could be taken in an entirely different context (angry men and a game about toilet seats? No thank you!). So the fact that CMT is moving forward with four new series called Redneck Intervention, Chainsaw Gang, Full Metal Racket and Rock Raiders (The Hollywood Reporter reports) should be met with an open mind… or at least we could try.
While shows featuring former rednecks, dumpster divers and a family-owned gun range don't exactly scream "must see TV," the network big wigs assure fans that these shows are well worth a second look. "These shows represent a bolder CMT; with new series that are grounded and peppered with characters that are inherently funny, loud and a bit crazy," says EVP of development and programming Jayson Dinsmore. "We believe these series will keep CMT viewers laughing, or crying from laughing for hard."
Redneck Intervention will kick off the network's new wave of shows September 15. The hour-long, eight-episode series will center on former rednecks who are confronted by friends and family who believe they should return to their country roots. Meanwhile, Chainsaw Gang — a 10-episode reality series — will also premiere this fall and feature Stacy Poitras and a group of the country's premier chainsaw artists who battle blades breaking and chainsaws bursting into flames (don't try this at home, kids).
Full Metal Racket and Rock Raiders are both scheduled to make their debut in 2013. One will follow three generations of the Sumner family, which runs Knob Creek Gun Range, and the other will focus on collectors Robert Reynolds and Stephen Shutts, who travel the country in search of valuable music memorabilia. We'll let you guess which one is which.
Now the only question that remains is: will any of these ridiculous-sounding shows earn a spot on your DVR? Sound off in the comments below!
Follow Kelly on Twitter @KellyBean0415
More:
New Sons of Anarchy Clip: Now with More Nudity and Explosions
The Inbetweeners Trailer Recalls the (Funny) Pains of Adolescence — VIDEO
2012 Emmy Longshots: Revenge Diva in Residence Madeline Stowe