Comedy Central Reduces Order Of 'South Park' Episodes, We're Super Cereal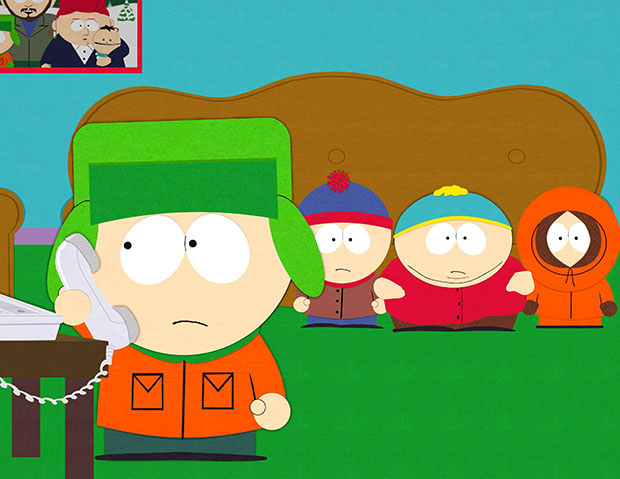 Back in 2011, South Park seemed well-aware that not only do TV shows have an expiration date, but that maybe they had reached theirs. The episode, titled "You're Getting Old", was a mid-season finale — but Matt Stone and Trey Parker's declaration (via their characters) that they were tired of spewing "the same s**t over and over" felt like they were leaving on their own terms and of their own volition. That is, until they returned to bring more merry, profane, brilliant madness to the masses. 
Comedy Central confirmed to Hollywood.com that they have reduced their order of episodes for the groundbreaking Emmy-winning animated comedy for the upcoming 17th season. The formerly 14-episode season, which kicks off on September 25, has been scaled back to just 10 episodes. Additionally, the episodes will run straight through, instead of doing their usual split season. 
So does this mean Stan, Cartman, Kyle, Kenny, and the rest of Colorado's finest residents are actually heading towards the end of their long, impressive run for real this time? Not even! As Stone explained to the
New York Times
, they whittled the season down to ten episodes because "It just sounded like a good number, and we won't break up the year so we can more easily do other stuff." That other stuff includes a possible (hopefully!) movie version of their smash Broadway musical
Book of Mormon
and their new joint production company Important Stuff. So even if you think
South Park
has run out of steam, or should have stopped a long time ago, well, in the words of Cartman: "F**k you!" Or, in the much gentler words of Stone to the
Times
, "We want to keep
South Park
going for a long time to come." Kick ass. 
[Photo credit: Comedy Central] 
More: 
Honey Boo Boo on 'South Park': Are Reality Stars Parker and Stone's Blind Spot?