Comedy Central Wants More 'Workaholics'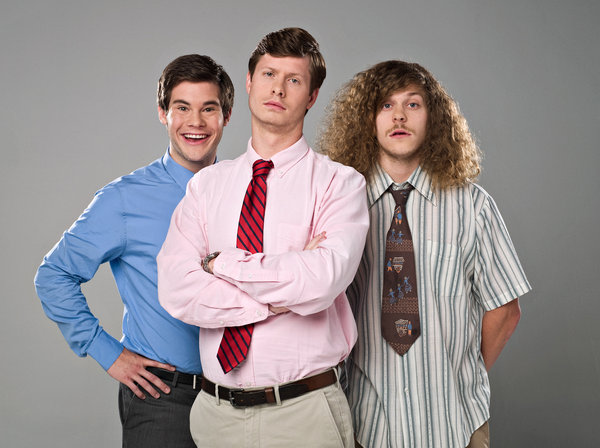 Apparently, we need to start watching Workaholics. It's only a month into its run and Comedy Central already ordered 10 more episodes of the new show. This is a little surprising, because if the past teaches us anything, live-action scripted comedies other than Reno 911 have a bit of a difficult time hanging on on the comedy centric channel.
Though it's called Workaholics, the show is about three drug-loving slackers (see what they did there?) who only really work when it comes to trying not to fail drug tests or to score basketball tickets or, of course, trying to get laid. It sounds like a stoner's delight, and from what the ratings show, it is. In fact, it's doing so well that it's becoming influential…sort of…but not really. Comedy Central's head of programming jokes to Deadline, "Pretty soon, our national productivity will be so low, we will all have more leisure time." Clearly, this show is really serving its societal purpose. Bravo, Comedy Central.
Source: Deadline