'Community' Is Back! Because the Feeling's Right, and It's October 19th  – VIDEO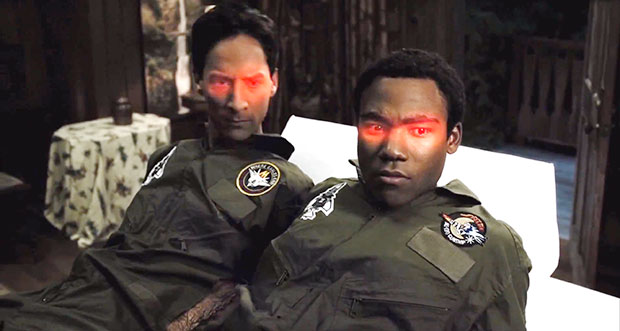 Being a Community fan has not been easy. For months, we've suffered severe blow after devastating blow, unsure if our beloved TV show was ever going to be renewed, when it was finally going to air, who would be the new showrunner, would it even still be the Community we know and love after all the behind-the-scenes drama, etc. etc. etc. Despite having one of the most passionate fan bases gunning for its success (#sixseasonsandamovie? Please?), we haven't had anything to cheer about in a long time. When would October 19th finally arrive? Will we ever find out if our favorite community college students remain community college students?
And finally, finally, finally, we have been rewarded for our agonizing wait. Behold, a music video detailing all the awesomeness of Community to date in one remix, celebrating both the show's past and the upcoming new season. Community is back, because the feeling's right! We're back on Thursday night! Check out the just released Thursday Night Remix video below:
We can't help but gain a little satisfaction from that meta dig at the end. "You tried to destroy us, but you only made us more awesome!" You hear that, NBC? What didn't kill Community has (hopefully) made it stronger!
Community returns with all new episodes Thursday, October 19th February 7th at 8 PM ET on NBC.
[Photo Credit: NBC]
Follow Sydney on Twitter @SydneyBucksbaum
More:
'Community' Cast Spoofs Season 4's Delayed Debut on 'Troy & Abed In the Morning'–Video
'Community' To Return in February, Back on Thursday Nights
Cast of 'Community' Hold Adorable Kittens Because: Internet — VIDEO

Celebs as Kids: Guess Who? (Celebuzz)