'Community' 'Law & Order' Spoof Adds 'Criminal Minds' to the Mix — EXCLUSIVE CLIP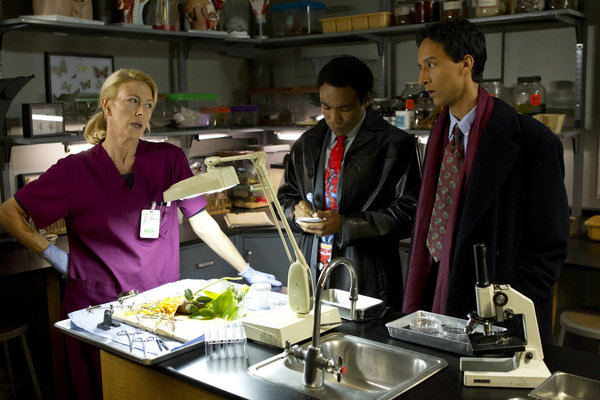 Can you hear that? It's the sound of old man overcoats and inquisitive zingers as the Community Law & Order episode approaches.
We're already seen Abed dressed like a dapper, bird-like version of classic L&O investigator Detective Lennie Briscoe, but it seems the crime show parody has an expanded scope. In Hollywood.com's exclusive clip from tonight's episode, Britta takes on Criminal Minds' trusty audio/visual technician and the only non-kids morning show television character who can get away with combining bright red glasses, neon colored dresses and flamboyant decorative hair accessories at the same time: Penelope Garcia. Watch as Britta works her A/V club magic (which apparently hasn't extended beyond learning to use Instagram) to help Troy and Abed solve their Biology project mystery.
Community's crime spoof airs tonight, April 26 at 8 PM (ET/PT) on NBC.
Follow Kelsea on Twitter at @KelseaStahler.