'Community' Gets Even Weirder in the Season 5 Trailer
If you thought the return of Dan Harmon to Community would mean that the gang would get back to normal study group activities for at least the first couple episodes, you might be very wrong, because the newest trailer for Community is a cacophony of everything going terribly wrong in the halls of Greendale.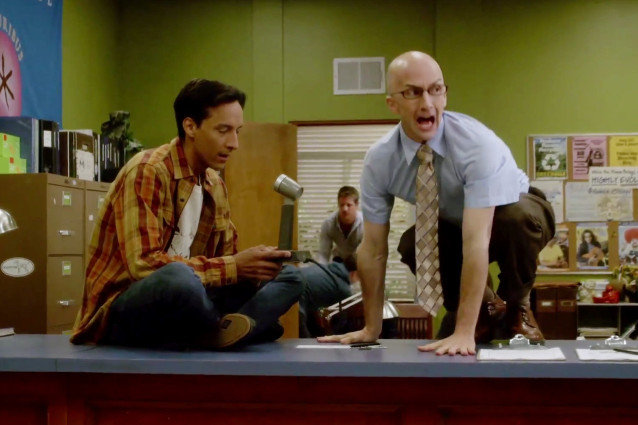 NBC/YouTube
The trailer treats us to knowledge that Chang has masturbated on everything in the study room and that Troy has become the victim of the ass-crack bandit. All the while, there's a huge melee involving chairs strapped to ankles, and the Dean is scared that the floor has inexplicably become lava. It seems that Community has somehow gone even crazier than it was last season. The show is propping up the "Six season and a movie" catch-phrase as its rallying mantra, and if things are this insane at the beginning of Season 5, we can only imagine how bonkers things will be by the time that movie rolls around… if the show ever makes it there.