'Community' Will Officially Return to NBC This Spring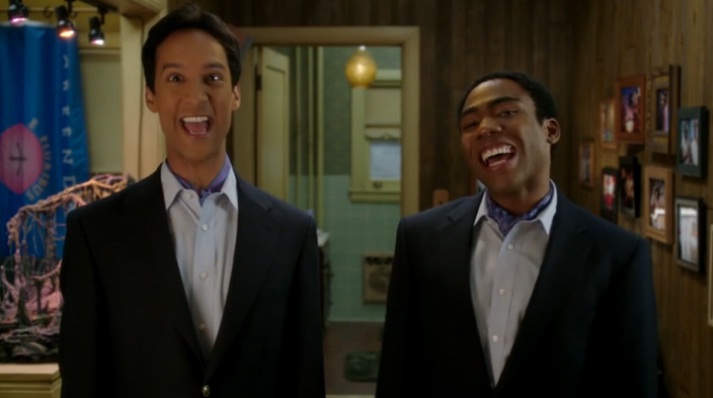 The economy is down. The apocalypse is near. You just spilled your pumpkin latte. Things are pretty bleak right now. Or so you thought. For, you are about to be privy to some particularly wonderful news: Community will officially return to NBC later this spring.
Go ahead, let her rip. Shout your "Cool, cool, cool"s, your "Streets ahead"s, your "Huzzah"s (the happy kind), and any number of other Greendale-isms that you may have in your arsenal. You've earned it.
And it's news we can bank on: earlier today, NBC Entertainment Chairman Robert Greenblatt announced the eventual return of the sitcom's third season, as reported via Alan Sepinwall's Twitter. While this doesn't necessarily solidify a continuance of the show past this spring, it clearly bodes well. On the topic of a fourth season, TVGuide tweeted that NBC will make their decision closer to May, depending on the successes and failures of some of the network's other series.
But for now, let us rejoice. Community, a favorite show to many of us, will be back sometime within the next few months, to conclude its third season properly. Thankfully, we won't be restricted to imagining future episodes in our own Dreamatoriums.
Source: Alan Sepinwall, TVGuide