Could Danny McBride or Rhys Darby Replace Steve Carell on 'The Office'?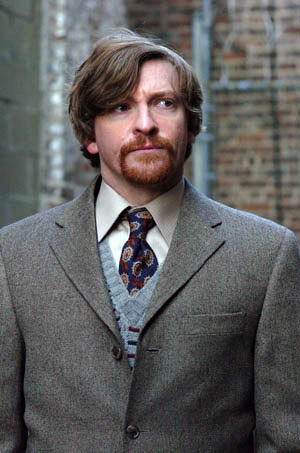 Ever since Steve Carell announced that the next season of The Office would be his last, the show's writers and producers have been hard at work trying to find a suitable replacement for the star.  Now, an Entertainment Weekly exclusive hints at what the hit comedy's brain trust may have in mind.
Sources reveal that since Carell's announcement, The Office's producers have been quietly reaching out to comic actors Danny McBride (Eastbound & Down) and New Zealander Rhys Darby (Flight of the Conchords) to "gauge their interest" in joining the cast at the end of this season in anticipation of Carell's departure.  However, it's not yet clear whether the addition of either actor would serve to replace Michael Scott, or merely to come on as a new salesman while an Office veteran (perhaps Rainn Wilson's Dwight or Amy Ryan's Holly) is promoted to Regional Manager.  
Office showrunner Paul Lieberstein has confirmed that they're "having discussions" about bringing on a new salesman at Dunder Mifflin, but would not reveal whether there were definite plans to groom the new addition for Carell's post.  "We haven't settled exactly who will take over," he said.
Still, some members of the Office team have been quite vocal about who they'd like to

see promoted.  "I'd love to see Rainn Wilson in that position," co-executive producer Mindy Kaling told EW last month.  "Dwight has become so nuanced – you actually care about him now.  I think if [we did a good job laying the groundwork] this coming season, he would be a fantastic boss."
Personally, I would love to see either Danny McBride or Rhys Darby join the cast of The Office, no matter which position the show's producers ultimately decide to give them.  Unfortunately, McBride's addition looks to be a long shot, as the rising star just got his HBO show Eastbound & Down renewed for a second season and has a number of film projects on the horizon.  Luckily for us, Darby's schedule is mostly clear since the cancellation of HBO's Flight of the Conchords.
What do you think?  Check out some of Darby and McBride's hilarious comedic stylings below and feel free to mouth off in the comments section.
Source: EW