Could NBC's Live Musicals Have Been Inspired by YouTube?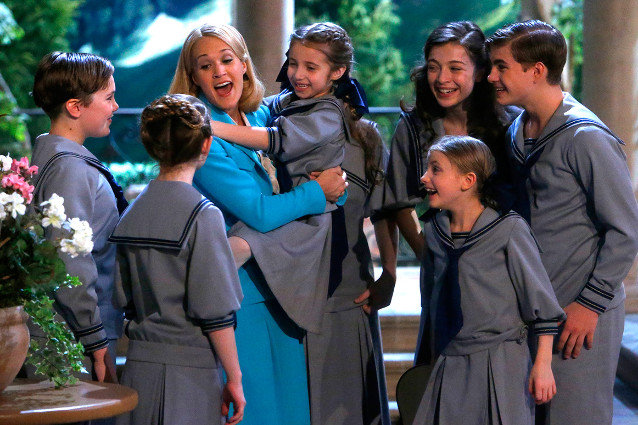 NBC Universal Media
Whether you liked NBC's Sound of Music Live! or hated it (and we won't blame you if you did), it has to be said that the network has tapped into a whole new market on television. Live musicals on TV? You can bet anyone who loves musical theater and television are excited — or slightly wary given the number of poor reviews of Sound of Music Live!
But we're wondering where NBC came up with the idea to broadcast a live musical to the world. Could they have been inspired by Team Starkid, the Chicago-based musical theater company? We think so.
Team Starkid became a viral hit in 2008 (a year before the company was founded) with A Very Potter Musical, a stage production based on the Harry Potter series that was uploaded to YouTube. Team Starkid went on to create two sequels to AVPM — A Very Potter Sequel and A Very Potter Senior Year — which were performed on stage, videotaped, and uploaded to the company's YouTube Channel. The group also wrote and produced other musicals such as Starship, Holy Musical B@man!, and Twisted.
With each production, Team Starkid became more skilled at performing their work for both live and digital audiences. As a result, they've seen unrivaled success — Twisted currently has more than 300,000 views on YouTube, while AVPM has over ten million.
It seems safe to wonder if NBC noticed Team Starkid's success and is looking to find similar results on television. Although they're taking a different route by using classic musicals rather than originals works, there's a definite similarity in the idea: both NBC and Team Starkid aim to make musical theater available to everyone.