Countdown to the 'Gossip Girl' Series Finale: The Best Schemes, Hoaxes, and Scandals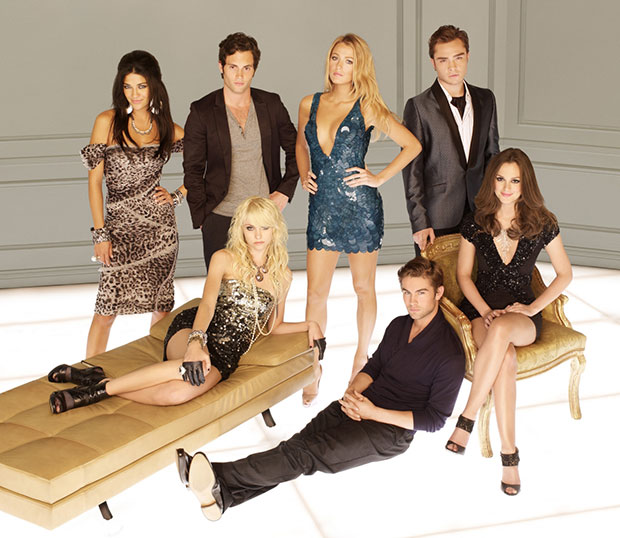 It's finally here. The moment we've all been waiting for. After six seasons of guessing, wondering, hoping, and dying to know the truth, the series finale of Gossip Girl will uncover the identity of the titular blogger.
While tonight will conclude all the storylines we've invested in for Season 6, in addition to revealing Gossip Girl, it will also include a one hour look at the series, with the stars and executive producers saying their goodbyes and sharing memorable moments. This inspired us to look back at the entire series, and while some characters have left us (so long, Vanessa!), some return tonight (well, hello Little J and Eric!), and some have grown into completely different people from the pilot until now (anyone else remember when Chuck Bass used to be a stoner villain?), the one thing that has tied the series together throughout six seasons is all the scheming, hoaxes, and scandals.
Let's refresh our memories with Gossip Girl's best schemes, hoaxes and scandals from the entire series before tonight's finale, which is bound to have as many twists and turns that can possibly fit into one episode. It is Gossip Girl, after all: what else would you expect?
The Best Schemes, Hoaxes, and Scandals of 'Gossip Girl'
The Gossip Girl series finale, "New York, I Love You XOXO," airs tonight on The CW from 8 PM to 10 PM EST.
Follow Sydney on Twitter @SydneyBucksbaum
[Photo Credit: Frank Ockenfels/The CW]
More:
OMG! Identity of 'Gossip Girl' Will Be Revealed!
'Gossip Girl': Who ELSE Is Getting Married?!? — PIC
'Gossip Girl': OMG! Chuck And Blair Get [SPOILER], But Who's Getting Arrested? — PIC

Bar Refaeli Strips Down for New Underwear Campaign (PHOTOS, VIDEOS)

Kim Kardashians Best Bikini Moments (PHOTOS)