5 Cristin Milioti Musical Performances 'How I Met Your Mother' Fans Have to See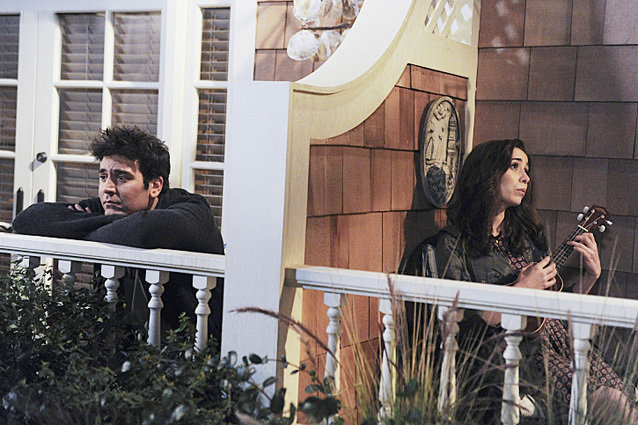 Fox Broadcasting Co.
Ted Mosby might have some competition. Any How I Met Your Mother fan who wasn't in love with "The Mother" already surely was by the time she finished her ukelele rendition of "La Vie en Rose" in the show's 200th episode. Cristin Milioti wasn't cast in this pivotal role just because she's cute as a button and has impeccable comic timing. We're glad to see the show is also capitalizing on her serious musical chops. There's plenty more where that sweet solo (and the English muffin song) came from. We've mined YouTube for five more must-hear Milioti performances.
1. "Call Your Girlfriend"
Milioti starts slow and then lets loose on this full-band cover of Robyn's catchiest single.
 2. "On Raglan Road"
Before being cast on the sitcom, Milioti was best known for originating the role of "Girl" in the Broadway musical Once. Here she covers an Irish folk song that the show's band plays during the nightly pre-show onstage jam session.
3. "Mirrors"
If you've ever tried singing this at karaoke, you know the Justin Timberlake song's range-y vocals aren't easy to tackle. Cristin destroys it without breaking a sweat.
4. "Heartbreaker"
Yes. In 2003, Milioti really did rock a Pat Benatar classic during a legit "Battle of the Bands" in shiny rock and roll leggings and a bleached blond wig. We've got proof.
5. "Cosmic Love"
Soft and romantic is fine for a Piaf cover, but Florence and the Machine demand some vocal power. Milioti's got that in spades. We're pretty sure the ceiling catches fire around 3:13.