'American Idol': Curtis Finch, Jr. Blames Editing For Negative Hollywood Week Portrayal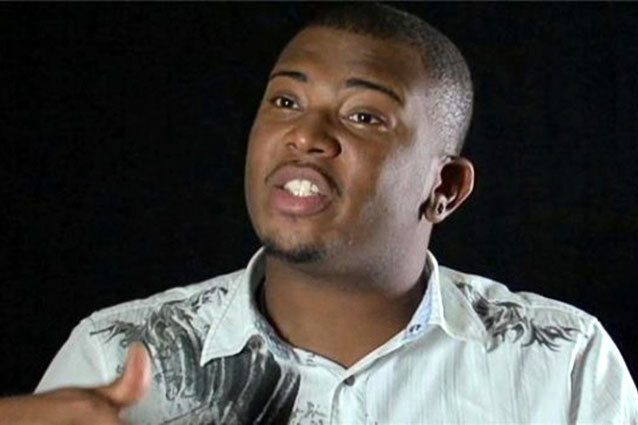 Curtis Finch, Jr., might have been happy following his Top 10 finish on American Idol, but some fans of the reality series certainly weren't. Since Idol's live performances began, viewers and critics have been responding just as negatively to the contestant's attitude as the judges have been responding positively to his undeniable vocal prowess. 
Do you get the feeling that Curtis Finch Jr. has no trouble at all appreciating his own abilities? #AmericanIdol

— brian_mansfield (@brian_mansfield) March 7, 2013
Am I the only one that remembers Curtis Finch Jr being a jerk to Charlie Askew during group day in Hollywood???? #Idol

— Adrianna Barrionuevo (@adriannabarr) March 7, 2013
I just can't get behind Curtis Finch Jr. He's an amazing technical singing, but his is SMUG. #Idol

— Katie Boehnke (@ktbanks) March 7, 2013
The source of fans' ire: Finch's behavior during Hollywood Week. When Charlie Askew fell ill during group rounds, Finch showed little sympathy for the young singer, leaving fellow group mate Charles Mathis to care for Askew. Of not assisting Askew, Finch told Idol's cameras: "I'm here to send him home in the first place."
Now that Finch has made the Top 10, however, he's at the mercy of Idol voters, who are known to have all-too-reliable memories. (See the swift exits of former drama-magnets Antonella Barba, Tatiana Del Toro, Clint Jun Gamboa, and Reed Grimm. Hell, voters probably wouldn't have fallen for Scotty McCreery had he not offered an on-stage apology for kicking little Jacee Badeaux out of his group during Hollywood Week.) But, as Finch tells Hollywood.com, he's not concerned about how his Hollywood Week attitude might affect him in the competition. "I think it's important for America to know that American Idol is a TV show," he says. "It's been edited, and some things — most things — that happened during Hollywood Week were not shown."
As Curtis tells us, his fanbase is strong, and there's little reason to worry about viewers who were rubbed the wrong way by his behavior earlier in the season. "I always continue to look forward to tomorrow and not look back on yesterday, because I know who I am, and not everybody else does, so the people that like Curtis will vote for Curtis, and the people that don't will probably vote for Angie [Miller] or Amber [Holcomb] or Candice [Glover]."
And, should the latter be the case, Finch is fine with the outcome. "[Candice] is my baby," he says. "She is an incredible gift. She sings like nobody's business, and so I'm here enjoying all of this with her. She's incredible. I love her."
We'll have to see if fans can echo the sentiment about Finch. 
[Image Credit: FOX]
---
From Our Partners:

Kim Kardashian's Maternity Style: So Wrong? (Vh1)


60 Celebrity Bikini Bodies: Guess Who! (Celebuzz)