CW Asks 'Beauty and the Beast' To Be Their Guest, Orders a Full Season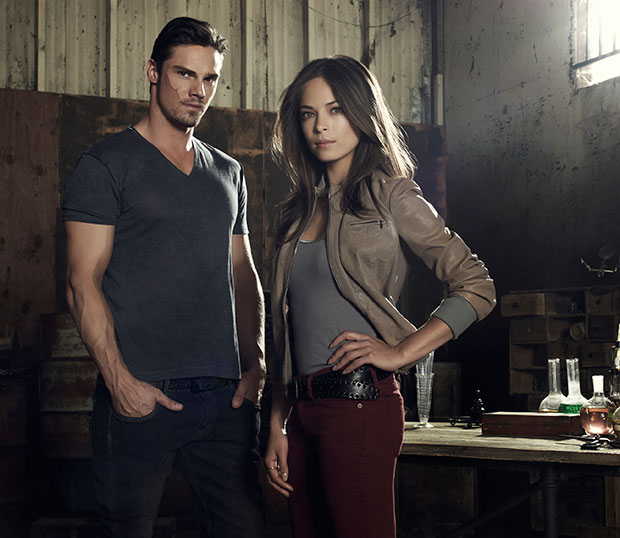 What do you get when you combine the CW, tales as old as time, melodrama, supernatural elements, a hot guy, and a pretty, pretty leading lady: a new hit show! And the network clearly knows it because
Hollywood.com
has learned that
Beauty and the Beast
has just earned a full season order. It appears Thursdays on the CW are going to continue to be a deliciously dark place.
While the new series hasn't been posting numbers on a Vampire Diaries level, despite the four-year-old show acting as its Thursday night lead-in, Beauty and the Beast has been showing growth in its ratings, gaining a small, but respectable lead on its season average of 2.4 million viewers an episode. Not too shabby.
The series spins the classic Beauty and the Beast fairytale into a modern day noir of sorts, turning Belle into a beat cop played by Kristen Kreuk, who happens upon the man/beast (Jay Ryan) who saved her life years ago on the night her mother was killed. Its mix of intrigue, romance, and danger makes it a natural companion for the hit show Vampire Diaries.
Beauty and the Beast airs Thursdays at 9 PM ET on the CW.
Follow Kelsea on Twitter @KelseaStahler
[Photo Credit: Frank Ockenfels 3/ CW]
More:
'Vampire Diaries' Post-Mortem: Julie Plec on The Five, the First Kill and More!
'Vampire Diaries' Recap: Killing Time
'Vampire Diaries' Recap: Growing Pains

Lady Gaga Dons Strapless Bikini Top, Waves to Fans in Brazil (PHOTOS)
(Celebuzz)

Leonardo DiCaprio Lists $23M Malibu Beachfront Mansion: Take a Peek Inside (PHOTOS)
(Celebuzz)