CW Develops New 'Glee'-Inspired Rock Drama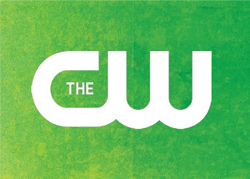 It's a tale as old as time; one network takes a chance on a risky show, that show becomes a mega-hit, mega-hit propels into full-on pop culture phenomenon, and other networks try to create their own versions of said show. The latest imitation inspiration is of course Fox's seemingly unstoppable series, Glee (as if I even need to explain that much about it). I can't blame anyone for trying to nab a piece of the potentially short-lived success that remains to be had from riding on Glee's sparkly coattails, but it doesn't mean I have to buy what they're selling – especially when the network trying to make the sale is the CW.
In the wake of Glee's high notes, the CW has scooped up a new music-themed series called The Prickly Spheres. The developing drama will take the rocker route, following a struggling Minneapolis rock band led by a classical music virtuoso who shirks his acceptance to Julliard in order to play in the band. Does this mean he's basically going to be Rachel Berry with a guitar? Yuck. I'm hoping they're going to dig a little deeper on this one.
Despite my issues with its network, there are some promising things about this potential pilot. First off, Jeff Kwatinetz is at the helm and in case you don't know, he's a fairly well-known music biz big wig who has worked with Britney Spears, Ice Cube and the Backstreet Boys; this bodes well for his ability to tap into the darker side of the music industry but not so well for the pop mogul's ability to tap into the mentality of a rock band. (Don't even think of using the Backstreet Boys as an example of a rock band or my head may very well explode.) Then there's also the aspect of location: Minneapolis is a great city for new music, so the location itself yields potential for a little complexity for the Prickly Spheres' journey. If, however, the creators are just looking for an excuse to slap some singing and sweet moves onto their slice of the small screen, I give it a handful of episodes before it falls to the wayside.
Source: NY Mag