'Dallas' Gets Renewed for Another Season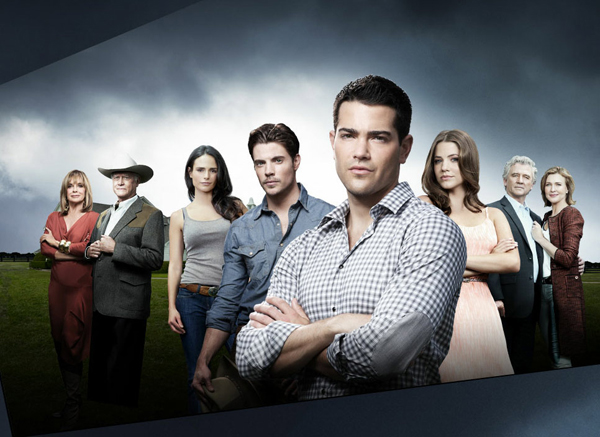 The age old question "Who Shot JR?" is going to be asking who fired at gun at him, but which cameras were shooting him for a second season of Dallas. Larry Hagman and the rest of the crew have been doing so well drilling for oil on TNT that they rewarded them with another 15 episode of the rebooted (or resurrected?) show to air in 2013.
TNT made a risky movie and didn't just reimagine the series, but brought back iconic castmembers and joined them with a bunch of hot young bucks playing their children. Instead of trying to replicate the original, they just picked it up where it left off, and it's been a hit with about 7 million viewers a week (and add a million to that if you include the Sally Come Latelies watching on their DVRs). It's not a strategy that can work forever (Hagman is going to have to retire eventually) but for right now cable's number one new show is humming along nicely. Now, how do you think JR is going to scheme getting a bigger piece of the pie now that they're making the real money? That's totally what he would do.
Follow Brian Moylan on Twitter @BrianJMoylan
More:
'Dallas' Premiere: We Found a Gusher!
New 'Dallas' Trailer Fueled by Oil, Greed and Old Rivalries