Dan Harmon Apologizes Somewhat for 'Community' Bashing, But More So for Rape Jokes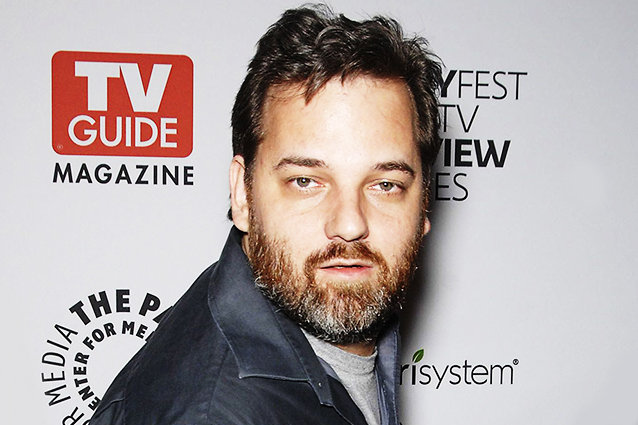 We devoted Community purists were nothing short of thrilled to hear showrunner-turned-former-showrunner-turned-replacement-showrunner Dan Harmon chime in about the decrepit fourth season that was produced under the reign of interim showrunners David Guarascio and Moses Port. Harmon's feelings seemed to mirror ours: he hated it. Deemed it an abomination, likening it to the most deplorable scenarios of sexual assault that this tormented wordsmith could conjure up for his latest episode of Harmontown. And like all mornings to follow passionate diatribes, today is one basked in regret for Harmon. The writer took to his blog to express an apology for his coarse words on Monday, apologizing to any and all offended by his defamation of Community's fourth season, but more so for his inappropriate jabs.
"I am deeply sorry to anyone I hurt by using the word 'rape' in a comedic context. I am sorry to anyone I hurt by conjuring the concept of rape in a metaphor about my stupid hurt feelings … I'm very sorry to have hurt and frustrated you and I will definitely be swayed from the use of that word in comedic contexts because I don't like hurting people." Harmon also touched wistfully on some other instances of potential insensitivity in his Harmontown speech, including remarks that he now identifies might be interpreted as "language used to dehumanize the developmentally disabled," which he asserts was not his intention.
In the clear light of day, as it were, we see the error in Harmon's diction. But just as the speaker himself is capable of lapsed judgment, so are we — so ready to celebrate anything Harmon had to say against the "dark season," or on his optimistic return to the Community throne, we were eager to forgive and dismiss the sort of commentary we might have otherwise (or from another source) deemed offensive. As we're more ready to acknolwedge now, Harmon's words were indeed without tact, but so was our endorsement of them. But his apology seems sincere, his intentions not malicious, and the primary takeaway of the Harmontown episode trumping of the entire ordeal: he's back on Community, and things are going to be all right again.
Follow Michael Arbeiter on Twitter @MichaelArbeiter | Follow hollywood.com on Twitter @hollywood_com
More:
Dan Harmon Compares Season 4 to Sexual Assault
Dan Harmon Officially Returning!
Can Dan Harmon's Return Save 'Community'?
---
From Our Partners:


Zoe Saldana Strips Down For Magazine (Celebuzz)


33 Child Stars: Where Are They Now? (Celebuzz)