Dan Harmon Talks 'Community' Firing with Marc Maron — VIDEO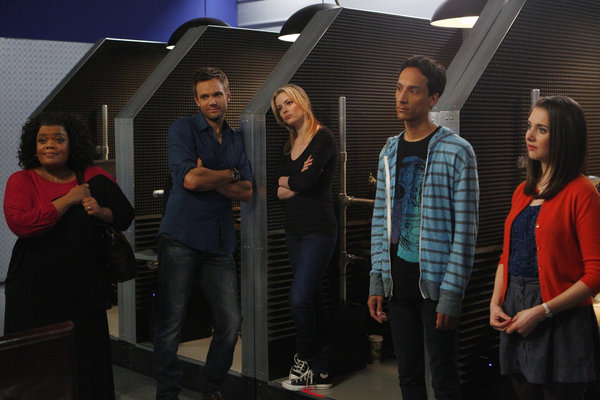 In his typically candid and biting fashion Dan Harmon, the now-ousted showrunner of Community, took to G4's Attack of the Show! to let comedian and fill-in host Marc Maron know WTF (see what I did there?) was up with his exit from the show. Harmon's take on the events is all fun-and-games: joking that he gave the show up to play the video game that is "being a homeowner" and that the network begged him to stay. Harmon goes on to wax philosophically about his own personal downfalls (he's got too much going on in his head to just make a simple show that will appease audiences and advertisers alike, you see) and television as a medium. It clocks in at just over eleven minutes long, but is worth it to get a glimpse into the mind of the hilarious creator of a show that will undoubtedly go down as a cult-classic if nothing else.
The below clip also marks the first time Harmon has spoken out in an interview about his firing (after learning of his own axing, Harmon took to his blog to discuss how he was blindsided by it all). Do you think Harmon comes across as smug or sincerely hurt by the whole affair? Is there room for Harmon's style of TV-making at the network table? Judge for yourself and check out the clip below:
Let us know what you think in the comments!
Follow Alicia on Twitter @alicialutes
More:
Chevy Chase Rants Again: 'Community' Is Just a 'Mediocre' Sitcom
'Community' React: #SixSeasonsAndAMovie
'Community' at Paleyfest: Dancing, Blanket Forts and Optimism