'Dancing With the Stars': Grading the Cast

Now that the names and partners of Season 14's Dancing With the Stars cast have been revealed, it's time to have a look at the pairings and see who has the best chance of taking home that coveted Mirror Ball trophy. As many previous seasons have proved, a contestant can't rely on sheer skill alone to guarantee audience votes from week to week. Each performer's success is based on three primary factors: who their dance partner is, their career or profession, and their overall popularity in the public eye.
Taking all of that into consideration, we've come up with a grading system of how well each couple will fair throughout the competition. Feel free to tell us if you think we're nuts.

Jack Wagner and Anna Trebunskaya
Partner Factor 
None of Anna's partners have ever won the Mirror Ball trophy, though she came in second place with football star Jerry Rice in Season 2 and Olympic Gold Medalist Evan Lysacek in Season 10. She's definitely got the potential to get her dancers to the very end, but she just hasn't been fortunate enough to grab the win…yet.
Career Factor
Wagner is mostly known for his roles on popular daytime soap operas. For 12 years he played Andrew Jones on General Hospital and later nabbed a spot on The Bold and the Beautiful as Dominick Marone. You may also recognize him as Dr. Peter Burns from the original Melrose Place. They're all commendable shows to be apart of, however it feels like the shows themselves garner more noteability than his actual name. But then again, look at last year's winner, J.R. Martinez. With the right personality and dance moves, anything's possible.
Popularity Factor
Unless you're an avid soap opera fan then you probably don't know much about him other than he used to be Heather Locklear's main squeeze. Besides that, it's difficult to foresee him having an immediate draw with the crowd.
Grade: C-

Melissa Gilbert and Maksim Chmerkovskiy
Partner Factor
Having Maks as a partner is always a bit of a win/lose situation. On one hand, he's insanely gorgeous, so fans like seeing him stick around for pure aesthetics alone. However, he's also known to have quite the temper, which could affect his relationship with the judges and the fans. Like Anna, he too has never won the competition, but he's come in second place twice: once with Mel B. in Season 5 and again with Kirstie Alley in Season 12.
Career Factor
Gilbert is best known for her role as Laura Ingalls on the Little House on the Prairie TV Series. And though she's been in a few various projects since then, they can't compare with her initial childhood fame.
Popularity Factor
Though her name doesn't often appear among most of the Hollywood legends, fans always love to root for the underdog and a childhood star would certainly qualify. As long as she's not a terrible dancer, there's a good chance the audience could easily fall in love with her.
Grade: B+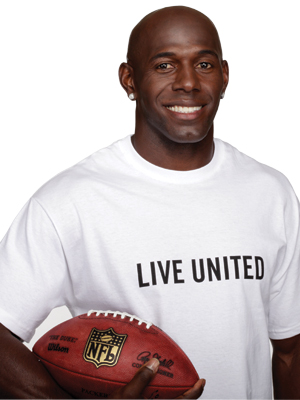 Donald Driver and Peta Murgatroyd
Partner Factor
Season 13 marked Peta's first run on DWTS. She was paired with L.A. Laker Ron Artest and they were the first couple to be eliminated, so the odds already aren't exactly in her favor.
Career Factor
Sports fans will certainly recognize him as a Receiver for the Green Bay Packers. However, how many cheeseheads will bother to tune in to a dancing competition? He's certainly out of range from his normal fan base, but if he gets his fellow teammates and football enthusiasts to vote in every week, it could keep him on the dance floor for quite some time (just look at Emmitt Smith's
DWTS
success).
Popularity Factor
Let's be honest, everyone wants to see a big football player cut loose on the dance floor. And many times, it turns out that they're not that bad. Athletes in general tend to hold on until at the least the halfway point based on skill and pure adorableness.
Grade: B-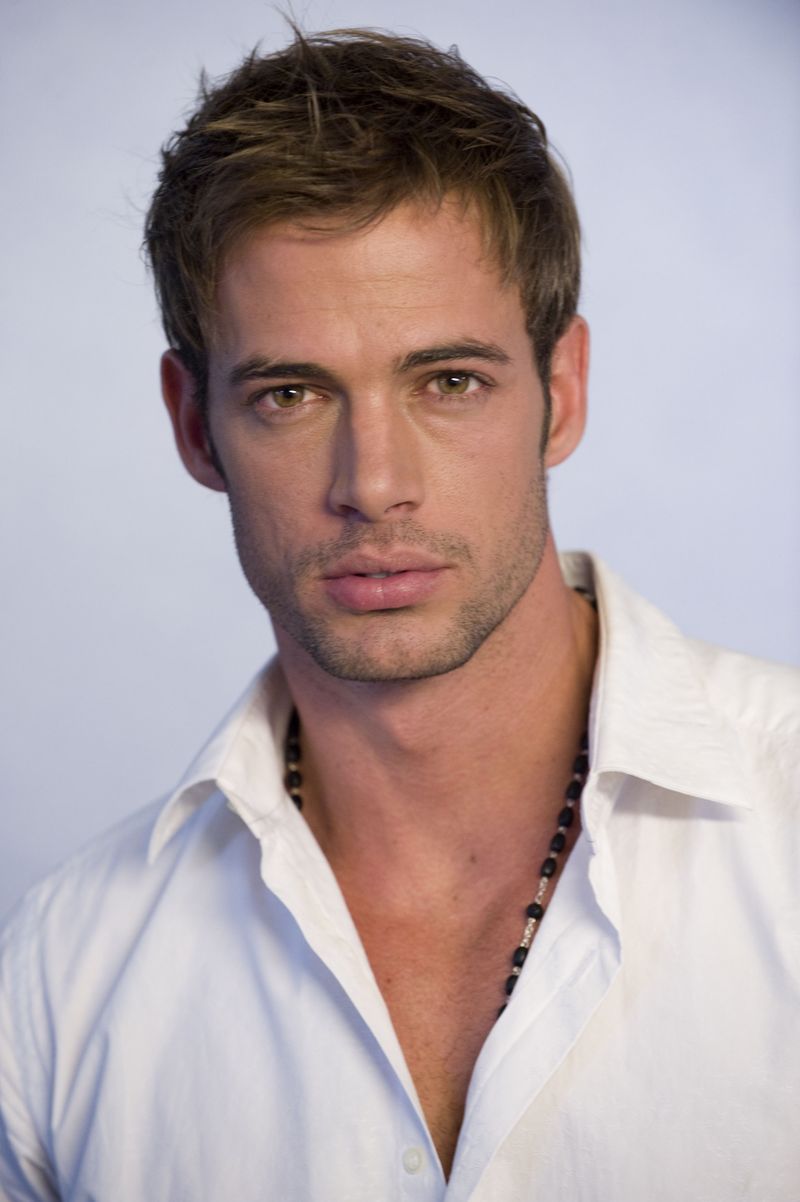 William Levy and Cheryl Burke
Partner Factor
Cheryl is always a favorite among the female professional dancers. She's a great instructor and has won two Mirror Balls in the past: once on Season 2 with partner Drew Lachey and again on Season 3 with partner Emmitt Smith.
Career Factor
Given that he's an actor and former model, Levy certainly won't be lacking in the looks department. It's easy to see him charming the pants off of the crowd and the judges (look out Carrie Ann!). However, he's known best for his appearance in Jennifer Lopez' "I'm Into You" video, so that doesn't exactly guarantee him a wide fan base coming into the competition.
Popularity Factor
Well, he'll have JLo's vote and that's got to count for something. In truth, he doesn't have much popularity thus far, but if he's personable enough during interviews and on the dance floor, the ladies are sure to swoon. And if the ladies swoon, the votes are sure to follow.
Grade: C+

Sherri Sheperd and Val Chermkovskiy
Partner Factor
Though Val has appeared on
DWTS
several times to either perform or help out his brother Maks, he made his first professional dancer debut with George Clooney's ex, Elisabetta Canalis on Season 13. However they only made it into the second week before being eliminated, so his track record could use a little improvement. But to be fair, that was only his first attempt.
Career Factor
Sheperd is probably one of the most well known stars on the competition thanks to her hosting job on The View. Additionally, she plays Tracy Jordan's wife on 30 Rock, which automatically gives her a huge fan base from two different show groups.
Popularity Factor
She will undoubtedly garner a lot of votes at the beginning because everyone knows who she is. She's likable, she's funny, and all around a pretty great entertainer, so the crowd will eat up whatever she gives us. In the later weeks, when the competition becomes more fierce, she'll have to prove herself a little more. But at the beginning, she'll definitely be safe.
Grade: B+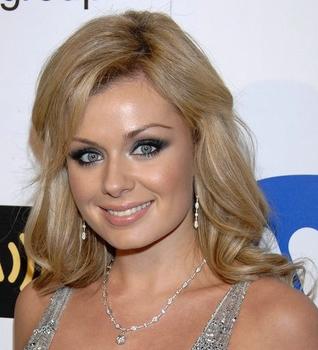 Katherine Jenkins and Mark Ballas
Partner Factor
Mark is another beloved dance pro, which means fans (especially the ladies) will want to keep him around as long as possible. So far, he's reached the Mirror Ball trophy twice: once with figure skater Kristi Yamaguchi in Season 6 and again with gymnast Shawn Johnson in Season 8. He's definitely due for another win.
Career Factor
Jenkins is a professional Opera singer, so it's hard to know how this could help or hinder her in the competition. Perhaps if she performed during one of the results shows her voice could win everyone over. Her success could go either way based on how personable she becomes.
Popularity Factor
She hasn't received an overwhelming amount of fame in her career thus far, but this show could be just what she needs to kick it up a notch and really make a name for herself among pop culture addicts. She's one to definitely keep an eye on.
Grade: C

Gavin Degraw and Karina Smirnoff
Partner Factor
Karina won her first ever Mirror Ball trophy during Season 13 with her dance partner J.R. Martinez. She's always been a constant presence on the show and certainly knows her dance moves. Any partner she is paired with is always in good hands.
Career Factor
Degraw is sure to be the favorite to win, at the least at the beginning. He's the biggest star on the show, which is sure to earn him some extra votes above the rest. Plus, everyone loves a good, current singer whose recent hit "Not Over You" has become a success on the Billboard Hot 100, much like his other hit song "I Don't Wanna Be," which was the popular theme song to One Tree Hill.
Popularity Factor
This will be the biggest advantage in his corner given that he's not only a relevant star, but he's extremely well liked. Even if voters aren't fans of his music, everyone knows who he is, so unless he's an outright terrible dancer with two left feet, there's no question he'll go far in this competition. He might even win it.
Grade: A

Martina Navratilova and Tony Dovolani
Partner Factor
Poor Tony has had a lot of bad luck over the years between having to deal with the likes of Kate Gosselin and Wendy Williams. And though he's come close a few times, he's never won the Mirror Ball trophy. Luck never seems to be on his side.
Career Factor
Given that she's a major tennis legend, Navratilova certainly has an athletic background on her side. However, she's now 55 years old, which could serve as a hindrance in such a grueling dance competition. If she proves to be as agile as ever, then it shouldn't be a problem.
Popularity Factor
Tennis fans will definitely be pleased. Between Tony's luck and her lack of a significant fan base, this could prove to be a huge setback in her chances of winning.
Grade: D

Roshon Fegan and Chelsea Hightower
Partner Factor
Though she's undeniably adorable, the closest Chelsea's gotten to winning the Mirror Ball trophy is fourth place, which is not exactly an impressive record to go on. However, that could have little to do with her actual dancing instruction and everything to do with the partners she's been placed with.
Career Factor
Roshon is a 20-year-old Disney Channel Star. He's best known for his role as Sander Loyer in the Disney Channel movie franchise Camp Rock and for his role as Ty Blue on the Disney Channel original series Shake It Up!
Popularity Factor
Unless you're an avid Disney Channel viewer, you probably have no idea who this guy is, though he — like his dance partner — has a certain cuteness about him, which could potentially work in his favor. Let's hope he knows how to charm the cameras, otherwise we may not be seeing much of this guy.
Grade: D+

Maria Menounos and Derek Hough
Partner Factor
Derek Hough is by far the best professional dancer of the bunch. He's won the competition numerous times and always creates outstanding performances that are suitable to both him and whoever is lucky enough to be his partner. If you're partnered with this guy, then you're in it for the long haul.
Career Factor
When you're am engaging TV Host like Menounos, you're bound to receive a wide variety of votes. If your face is on TV all the time, people are going to notice, especially if you're likable. Menounos should have no trouble getting the votes she needs to stay in the competition, at least at the beginning.
Popularity Factor
Between her TV fan base and luck (for nabbing Derek as a partner), there's a huge possibility she could go on to win the Mirror Ball trophy. As long as she asks Derek to take his shirt off for a few dance numbers, she'll be golden. And it seems they make a great pair. 
Grade: A+

Jaleel White and Kym Johnson
Partner Factor
Like Derek, Kym has also won the Mirror Ball several times since the show's inception and has proved to be a talented and kind dance instructor to each partner she's given.
Celebrity Factor
It almost goes without saying, but White is best known for playing geeky yet lovable Steve Urkel on classic show, Family Matters. This will definitely prove helpful in regards to gaining massive amounts of votes.
Popularity Factor
Hello, it's Steve Urkel! Of course America is going to want him to stay on. Everyone's nostalgic for their favorite geek in glasses no matter if he's a good dancer or not. Plus, who doesn't want to see
this
?
Grade: A

Gladys Knight and Tristan MacManus
Partner Factor
Season 13 was Tristan's first year competing as a professional dancer, where he came in a respectable fifth place with former prosecutor Nancy Grace. Not too bad for his first time out, although his lack of experience among the other dance veterans could potentially hurt his chances of winning.
Career Factor
Knight is a well known music legend, which undoubtedly will be a huge advantage on this show where votes are the golden ticket to success. As far as careers go, this woman already has them all beat.
Popularity Factor
Knight's fan base will be massive; there's absolutely no doubt about that. However, her age (67) could prove to be a setback, though age isn't always necessarily a factor on this competition. She could certainly come out and wow us with incredible dance moves, proving she's just as great of a dancer as she is a singer.
Grade: B