5 More Old-School R&B Classics We Need Danny Castellano to Dance To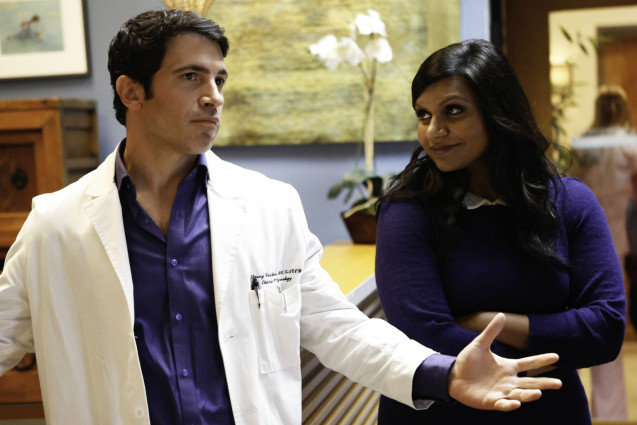 FOX
Never forget that moment in the Christmas episode of The Mindy Project when Chris Messina turned a nation of boys and girls into women and men. Of course, we're referring to Danny's gift to Mindy: a perfectly executed performance of the original choreography of Aaliyah's "Try Again." Those moves. That smile. Best Secret Santa ever.
It simply can't end here. Dear Mindy: We need to see Castellano shake it again. We've even done some of the legwork for you. Here are five more late '90s/early aughts R&B tunes to consider for Danny's encore.
Blackstreet — "No Diggity"
Easily one of the best songs from that era. You cannot keep people off a dance floor when they hear a heavy piano riff and "Shorty get doooown, good lord…" And we have a sneaking suspicion that Chris Messina could even make these oversized white overalls look good.
 Montell Jordan — "This Is How We Do It"
This suggestion has nothing to do with the fact that the choreography includes a lot of pelvic thrusting. Nothing at all.
TLC — "No Scrubs"
In which Danny, through interpretive dance, tells Mindy to drop all her other dudes and start dating him.
Notorious B.I.G. — "Hypnotize"
Danny, Danny, Danny, can't you see? Sometimes your hips just hypnotize me…
Next — "Too Close"
As if anyone could handle this.