'Daria,' 'Laguna Beach,' 'The Hills' Part of MTV's Retro Summer Programming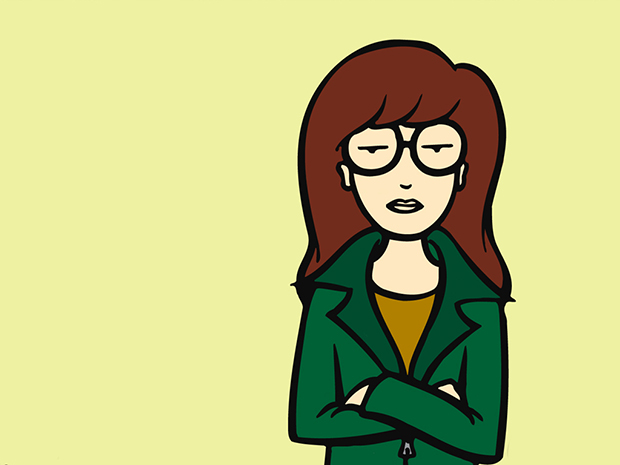 La la la laaaaa. While Daria would sooner be caught dead than mentioned in the same breath as the likes of Heidi Montag and Lauren Conrad (Quinn, on the other hand, would probably be thrilled) she's going to have deal with being in their company. At least for a few weeks this summer.
MTV
announced today that they will launch a block of retro programming, called "Retro Mania," which includes their classic cartoon
Daria
, as well the network's reality television staples/reason for
Spencer Pratt
being a thing in the universe, 
Laguna Beach
and
The Hills
. Kicking off on Monday, June 25 and running until Friday August 3 fans will get to relive some of their old favorites on weekday mornings from 9 AM EST to 12 PM EST. In other words, you'd better start crafting some better excuses for coming in late to work other than "But, it was the one where Whitney trips!" 
From June 25 to June 29 MTV will re-air the first two seasons of Laguna Beach in its entirety, then from July 2 to July 27 the network will show all of The Hills again. To cleanse that palate, late 90s staple Daria Morgendorffer will bring her dry sense of humor back when MTV airs their favorite episodes from the beloved animated series from July 30 to August 3. 
In addition to the classic eps from these series, "Retro Mania" will feature guest appearances and commentary from the likes of Stephanie Pratt, Audrina Patridge, Stephen Colletti, and Lo Bosworth, among others. 
Following their revival of Beavis and Butt-head (from whence Daria came, if you'll recall) and piggybacking off TeenNick's wildly successful 2011 venture into retro programming The 90s Are All That, which featured a lineup of nostalgic favorites like All That, Doug, and Clarissa Explains It All, hopefully MTV will continue to bring back some even older favorites. Here's some MTV classics we here at Hollywood.com would love to see return: 
– Singled Out: Gen X's answer to The Dating Game was one of the rare game shows that you both wanted to watch for hours on end and actually appear on. (Who can say that about The Bachelor?) Plus, a spectacularly goofy Jenny McCarthy and a pre-Nerdist Chris Hardwick! 
– Yo! MTV Raps: If only to show youths, 'See, in our day, music meant something!' And we really just want to see all those gigantic, old school hip hop outfits. 
– The Ben Stiller Show: Like Freaks and Geeks, The Ben Stiller Show was a comedy gem canceled after one brilliant season. It's high time for this generation to see who the pre-Night at the Museum/Tower Heist/Madagascar Stiller is. 
– Buzzkill: Before there was Jackass or Punk'd, there was Buzzkill. Kids, watch it. But, please, don't try this at home. 
– The Grind: If only to calm our worries about the whereabouts of Eric Nies. 
Which shows would you like to see MTV bring back? Share in the comments section below. 
[Photo credit: MTV]