The Dark & Twisted World Of Ben Wheatley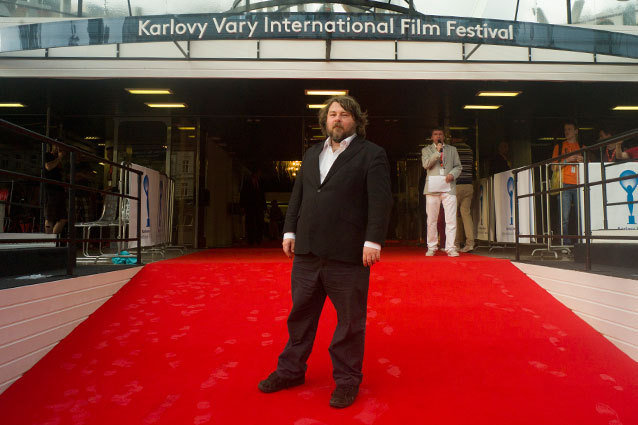 Getty
The makers of Doctor Who are certainly ringing in the changes for the upcoming eighth series of the BBC's sci-fi drama. Alongside a brand new doctor in the shape of The Thick Of It star Peter Capaldi, its first two episodes will be directed by Ben Wheatley, the cult auteur responsible for some of the most twisted and deliciously dark British films of the 21st Century. While the 41-year-old will inevitably be forced to tone down his pitch black sense of humour and fondness for the macabre for teatime audiences, it still seems a certainty that he'll bring back the 'hide behind your sofa' element that has largely been missing in recent years. For the uninitiated, here's a look at his five big-screen ventures.
Down Terrace
Filmed over just eight days on a shoestring budget of less than ten thousand dollars, Wheatley's lo-fi directorial debut was a Mike Leigh-esque portrayal of a disturbing and dysfunctional family attempting to seek out the rat in their criminal operation. Tense, darkly comic and often brutal, it set the blueprint for his career.
Kill List
However, Down Terrace looked like a Richard Curtis rom-com compared to its follow-up, a hugely unsettling tale of two former British soldiers-turned-hitmen who accept a kill list which becomes increasingly bizarre. Featuring one of the most baffling and divisive endings in contemporary cinema, it will leave you recoiling in either absolute horror or complete frustration.
Sightseers
The fact that this violent, if often very funny, road movie about a suburban couple who turn into serial killers while on a caravanning holiday is classed as Wheatley's most light-hearted film tells you everything you need to know about his body of work.
U Is For Unearthed
The 21st short to appear in the 2012 horror comedy anthology, The ABCs of Death, Wheatley's contribution was a typically bloody affair filmed from the point of view of a vampire who becomes the hunted rather than the hunter.
A Field In England
Notable for receiving a cinema, DVD, pay-per-view and national TV premiere all on the same day, A Field In England is Wheatley's most impenetrable film, a black-and-white and avant-garde historical thriller set during the 17th Century English Civil War which resembled an even trippier take on Witchfinder General.
Follow @Hollywood_com