David Letterman Cashes in with Insane Record-Breaking Deal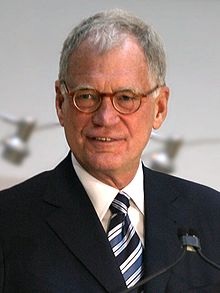 David Letterman has signed a deal with CBS to extend his Late Show hosting contract through 2014. This will make Letterman the longest running late night talk show host in television history, surpassing TV legend Johnny Carson. This span includes his years hosting Late Night on NBC, from 1982 to 1993.
Not only is Letterman's 30-and-counting years in late night service noteworthy, but his monetary intake is sure to impress. While no salary updates have been publicized, the Late Show host has been reported in the past to earn approximately $32 million a year.
Even for people too young to remember (or even have lived through) his legacy firsthand, Johnny Carson is the name you think of when you think of late night television. Carson's Tonight Show stands as the icon against which all other late night talk show programs are measured. Prior to Carson's 1992 retirement from hosting the NBC staple, most of America expected then Late Night host Letterman to take over. Although The Tonight Show ultimately went to Jay Leno, this new contract solidifies another way that Letterman has taken on Carson's legacy. 
CBS has also renewed the contract of The Late Late Show host Craig Ferguson.
More:
Assassination Threat Made Against David Letterman by Jihadist
David Letterman Responds to Jihadist's Death Threats
Five Reasons We're Happy Conan Is Renewed Through 2014
[EW]