David Mamet To Develop 'Have Gun – Will Travel' For CBS — REPORT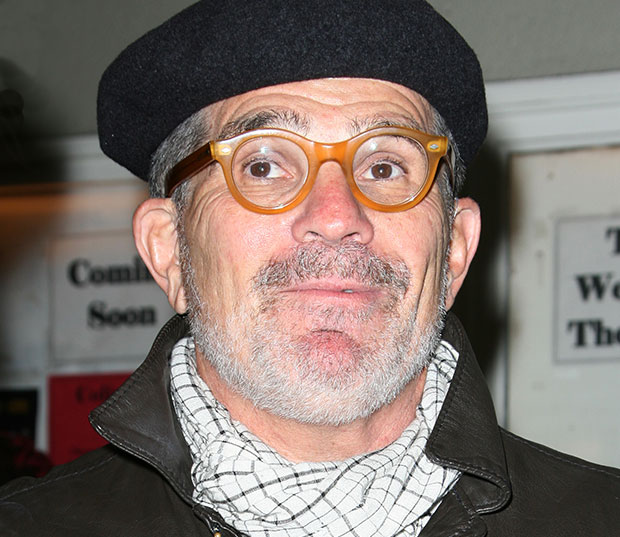 Do not adjust your television set: the Mamets are going to be all over it. 
According to
The Hollywood Reporter
, CBS is aiming to have acclaimed writer/director
David Mamet
reboot the old Western
Have Gun – Will Travel
. The Pulitizer Prize-winner — whose television credits include
The Unit
and episodes of
Hill Street Blues
and
The Shield
— would helm the updated series about a gunslinger named Paladin, which originally ran from 1957 to 1963. 
"Mamet will serve as writer and executive producer on the project, alongside non-writing EP
Elliott Webb
. If the pilot is ordered, Mamet also would direct,"
THR
reports. Hollywood.com has reached out to both CBS and Mamet's reps for a statement, but has not immediately heard back. 
While Mamet seems like a surefire thing for bringing Have Gun – Will Travel back, there hasn't been a "successful" television Western in the past decade other than Deadwood. I use quotations because while Deadwood was a critical darling and cult favorite, it wasn't the ratings giant it should have been. Elsewhere, FX's brilliant Justified could technically be considered a Western, but is more likely to be categorized as a crime drama, and AMC's Hell on Wheels hasn't quite been in the same league as the network's other hit programs. 
Still, what made Deadwood so f**king great was (aside from all the glorious cursing) how edgy and daring it was. Love or hate his style, those are two things no one has ever accused Mamet of not being. (After all, Mamet is behind the upcoming HBO biopic about infamous music producer Phil Spector, which reportedly paints the convicted murderer in a sympathetic light.) And lest we forget the 64-year-old's "Mamet speak" is as fast as a gunslinger's, so maybe what a modern "successful" Western needs is plot and pacing that's just as quick to the draw.
[Photo Credit: WENN.com] 
More: