David Strathairn In Talks To Lead Syfy's 'Alphas'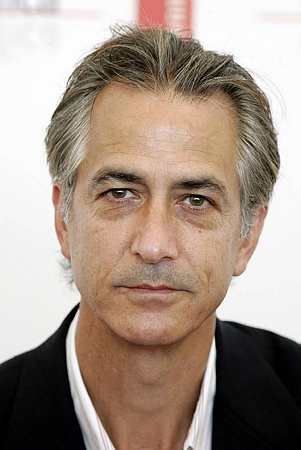 David Strathairn is no stranger to television. The accomplished actor has managed to squeeze appearances on hit programs like Miami Vice, The Equalizer and The Sopranos in between critically praised features like Silkwood, A League Of Their Own and The Firm. As of late, he's been firmly planted in the film business thanks to roles in L.A. Confidential, Good Night and Good Luck and The Bourne Ultimatum, but may make a return to the tube with Syfy's new action-adventure pilot Alphas.
Deadline Hollywood reports that the Oscar nominated performer is in talks to star in the 90-minute Jack Bender (Lost) directed pilot for the genre network, which follows a team of ordinary citizens possessing extraordinary and unusual mental skills who take the law into their own hands and uncover what the CIA, FBI and Pentagon have not been able or willing to solve. Strathairn would play the head honcho of the group, a character described as "an eccentric, absent-minded professor at times, who is also a cunning and manipulative power-player willing to bend the rules in pursuit of his objectives."
BermanBraun developed the program and initially had it set up at ABC before the writer's strike halted development and the network was forced to alter its direction for the show. More creative differences led to ABC dropping Alphas completely, prompting Syfy's pick-up. The trade notes that Ryan Cartwright (Mad Men, Bones) is also set to co-star in the pilot.
If you ask me, Strathairn is perfect for a mentor/leader part. At 61, he's got the experience, talent and look for the role – one that will undoubtedly allow him to stretch his acting muscles with an intriguing, compelling and entertaining character. We rarely get to see him in a peculiar part like the one described above; he's usually cast as a stoic supporting player or something a bit more devious. I've always looked at him and thought of a father figure, so this sounds like it's right up my alley. Even though Syfy has a hit-or-miss track record, I'll follow this developing project until I see what the pilot has to offer. Hopefully it will avoid the narrative pitfalls of the cable network's parent company's one-time sci-fi hit Heroes…
Source: Deadline