'Death Comes to Pemberley' Is Kind of Awesome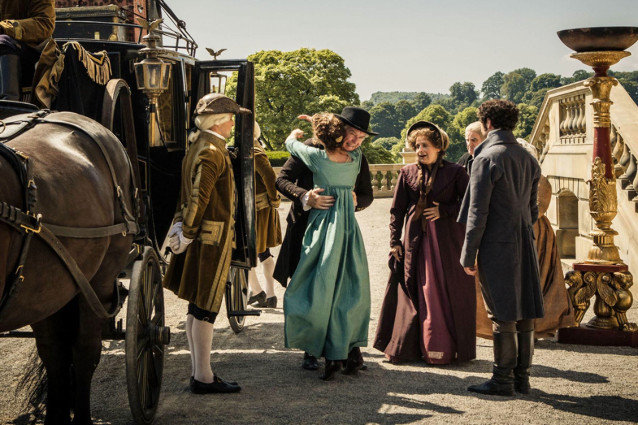 BBC One
Romance!
With the Bennet girls all married, it's time to turn to Mr. Darcy's little sis, Georgiana. Georgiana (sly girl) is the object of affection for not one, but two suitors. And one of her suitors is Colonel Fitzwilliam! Ignore the slightly incestuous weirdness (not only is he her second cousin; he raised her); it still makes for some fun drama.
Intrigue!
…And here's where we depart from the books a bit. There's the mysterious ghost of Mrs. Riley (she likes to show up wherever there's trouble), a mysterious lady finely dressed in red that has taken to hissing at people, babies born out of wedlock (gasp!), and the corpse of Mr. Denny (yes, that Mr. Denny) which happens to sport some serious head trauma. Put that all together, and you've got a rollicking whodunit.
Your favorite fictional characters!
First off, it's a welcome chance to be reunited with some of our favorite fictional characters. Without all of the murders and ghosts going around, Darcy and Elizabeth seem just as well-matched as you'd hope them to be. Plus, Lydia (played by ever-adorable Doctor Who actress Jenna Coleman) and Mrs. Bennet are just as obnoxious as ever (especially when they're in each other's company) and Lizzie and Mr. Bennet continue be one of the sweetest Regency era father-daughter duos ever.
It's really all you could want from your TV: Elizabeth Bennet Darcy + ghosts + murder mystery = awesome.