'Dexter': Deb Begs Her Brother to 'Get Away from the Body' — TRAILER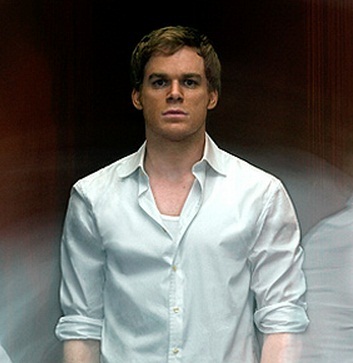 For just under six full seasons, Michael C. Hall's anything-but-a-hero on the Showtime hit Dexter has managed to keep his moderately jarring secret (which lands somewhere between "I'm in an underground barbershop quartet" and "I'm an extraterrestrial traveler here to scout for an intergalactic softball team") hidden from his friends, coworkers, and most importantly, his sister Deborah (Jennifer Carpenter). But then there was that eventful season finale which threw things into chaos.
Season 7 picks up in September, launching Dexter into a whole new year of problems, notably dealing with his sister's emotional turmoil over the discovery of his shocking "dark passenger." Considering this, and her own conflicting, creepy feelings about her adopted brother, Deb isn't quite in for an easy season either. And as dark as past years of Dexter have been, this new trailer is just plain haunting. Devastating, even. Check it out, and try to subdue the chill that'll run through your spine when Deb utters that final quivering, "Jesus, Dexter…"
[Image Credit: Showtime]
More:
'Thor' God Joins 'Dexter' and the Dark Side?
'Dexter' and 'Homeland' Return Dates Announced
Are 'Dexter' Stars Michael C. Hall and Jennifer Carpenter Reconciling?