'Dexter' Recap: 'That Was Interesting' (Season 8, Episode 3)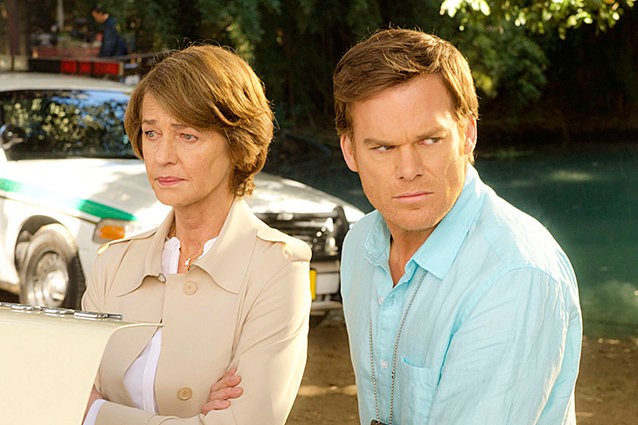 We're only three episodes in, but this season of Dexter isn't quite like any other season so far — and I love it. For seven seasons we've gotten to know Dexter the Serial Killer, but this season we're getting to know Dexter the Human Being. Sure, we got some insight into who Dexter was beyond his psychopathic tendencies when he was with Rita, but now we're seeing him on a whole new level.
This episode in particular focused more on Dexter's humanity than anything else. The first scene showed him taking care of Harrison after he ate a whole box of popsicles. That scene seemed to say, "Pay attention. This episode is about relationships and emotions." 
The biggest two relationships unfolding in this episode are Dexter and Vogel's relationship and Dexter and Deb's relationship. Dexter begins to open up to Vogel a bit more in this episode. He explains (or tries to explain) to her why he loves Deb. But Vogel points out that the things Dexter loves about Deb are really about him, and that his love for Deb is not the same as Deb's love for him. But even so, Vogel continues to try to convince Dexter that he's perfect, even though Dexter himself can't see it.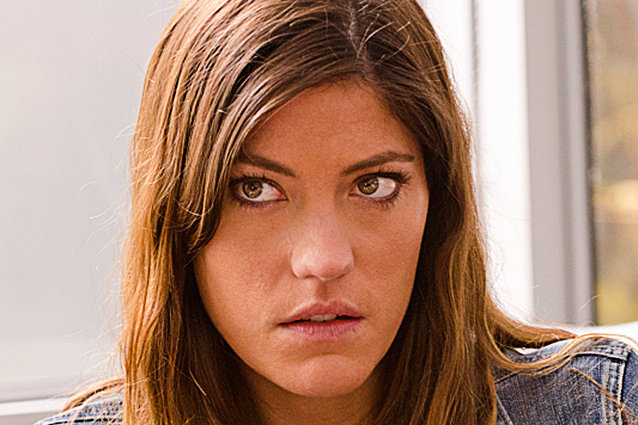 As for Dexter and Deb, for a minute it seemed like they might be getting back on better terms. After Deb was brought in for a DUI, Dexter took her out to dinner. He tried to make her see that she was still a good person, despite killing LaGuerta. The scene ended on a good note, but in truth it only made things worse for Deb. The next day she went to the police station to confess to killing LaGuerta. Drunk and out of control, her PTSD was in full effect and she was determined to confess. Luckily, Quinn was there and he called Dexter.
After realizing that he couldn't save Deb on his own, Dexter brought Vogel to the station with him to try to convince Deb not to do anything rash. Earlier, Vogel told Dexter that he could not be the cause and the salvation of Deb's undoing. She, on the other hand, might be able to help. So, after Dexter sedated Deb and carried her out of the station over his shoulder, the three of them went to Deb's house. Then Dexter left Vogel to take care of Deb. 
The other interesting relationship this season is Deb and Quinn's. Quinn is seeing Jamie, but he'll still drop anything for Deb. He was the one who helped her with Briggs and El Sapo, the one who got her out of her DUI, and the one who kept her safe when she tried to confess. They've both said that they're just friends, but isn't that always the case when two people are in love with one another?
As for the Brain Surgeon, Miami Metro thinks the case is closed but Vogel is still getting threats in the form of brains. Dexter is narrowing down the suspect list but he still doesn't have a clear idea of who may be behind it all. On the bright side, narrowing down the suspect list means — this time, at least — that he gets to kill someone. And while Dexter finally sees that Vogel is right, he is perfect, he realizes that doesn't mean he's a perfect person. It just means he's a perfect serial killer.
Follow Jordyn on Twitter @jordynmyah | Follow Hollywood.Com On Twitter @Hollywood_Com
More:
'Dexter' Recap: 'Every Silver Lining…'
'Dexter' Recap: 'A Beautiful Day'
How We Got to Season 8 of 'Dexter,' and What to Expect Next 
---
From Our Partners:


What Happened to 33 Child Stars (Celebuzz)


40 Most Revealing See-Through Red Carpet Looks (Vh1)