'Dexter' Season 8 Moves to Summer, 'Homeland' Season 3 Premiere Date and More Showtime News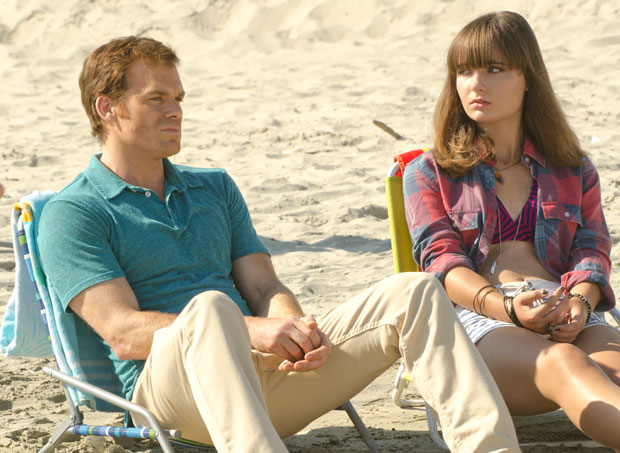 Showtime's 2013 "will be about momentum and growth," announced the network's president of entertainment, David Nevins, at the Television Critics Association winter press tour. Thanks to watercooler shows like Homeland and Dexter, the premium cable network ended 2012 with an all-time high of more than 22 million subscribers. Nevins revealed that Showtime is the only pay-for-programming cable network to show consistent growth, mainly due to its "cutting edge, topical, and entertaining programming." That shouldn't change as we head into 2013: Here's what Nevins had to say about the return dates and details of all your favorite shows.
The Big C: hereafter: The final chapter will conclude with a four-part limited event season beginning Monday, April 29 (10 p.m.). Golden Globe award-winning and Emmy-nominated actress Laura Linney will reprise her role as cancer-battler Cathy Jamison. Showrunner Jenny Bicks says that the series' end will be a rewarding one. "I would say that the final scenes of the series will be nostalgic for viewers of the show," she said.
The Borgias: Showtime's Jeremy Irons-starring period piece about Pope Alexander will return for its third season on Sunday, April 14 (10 p.m.).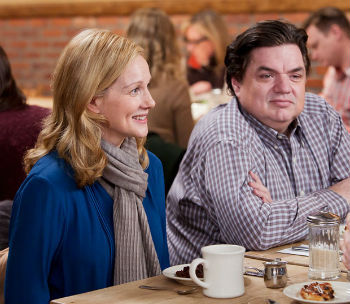 Californication: Season six premieres Sunday, Jan. 13 (10:30 p.m.).
Dexter: America's favorite serial killer returns for his eighth and final season a bit earlier in the schedule this year: Dexter will premiere in the summer — Sunday, June 30 (9 PM) to be exact — and promises to have a "clear end-game." But when pressed for more details, Nevins wouldn't reveal any more teasers.
Episodes: The 30-minute comedy will return "fairly early in 2014." Nevins said if if could he would air the show as soon as possible, but Showtime agreed to produce the show on the creators' availability and as a result location has been split between London and Los Angeles.
Homeland: Season Three of the Emmy- and Golden Globe-winning drama series will premiere this fall on Sunday, Sept. 29 (9 p.m.).
House of Lies: Marty, Jeannie, and the rest of the gang are back to lie their way to the top on Sunday, Jan. 13 (10 p.m.). Fun fact: Don Cheadle's Oceans 11 costar Matt Damon will guest star as himself later this season when he asks the team to help him appear more charitable than George Clooney.
Inside Comedy: The second season of the critically acclaimed documentary series premieres Monday, Feb. 11 (11 p.m.). The ten half-hour episodes will feature David Steinberg and a line-up of comedy A-listers including Louis C.K., Steve Martin, Tina Fey, and Will Ferrell.
Masters of Sex: Audiences will be introduced to Showtime's newest drama series starring Michael Sheen and Lizzy Caplan following Homeland on Sept. 29 (10 p.m.). Nevins said Masters of Sex is already earning "tremendous early buzz."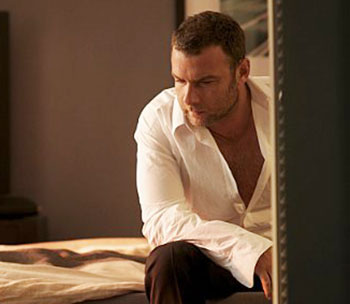 Nurse Jackie: Fans of Edie Falco will see the Emmy award winner return to her drug addicted ways on Sunday April 14 (9 p.m.).
Penny Dreadful: With "incredibly exciting and original scripts," Penny Dreadful is a psychosexual horror series created, written, and executive produced by three-time Oscar nominee John Logan (Hugo, The Aviator, Gladiator). The pre-production series will center on some of literature's most famously terrifying characters – including Dr. Frankenstein and his creature, Dorian Gray, and iconic figures from the novel Dracula – together in Victorian London. Production will begin in London later this year.
Ray Donovan: Dexter's final season will serve as the springboard for Ray Donovan, the highly anticipated new drama series. Nevins said that the show boasts "phenomenal" writing and an incredible cast, and debuts on June 30 (10 p.m.).
Shameless: Showtime's third-highest-rated show will return to TV screens Sunday, Jan 13 (9 p.m.).
Web Therapy: Although no specific date has been set, Lisa Kudrow's quirky comedy will return "this summer, roughly the same time it was on this last year," Nevins says. He promises the new season will exceed its predecessors and there are "enormous guest stars" who are always eager to take part.
Follow Leanne on Twitter @LeanneAguilera
[Photo Credit: Showtime]