You Know That 'Dexter' Finale You Hated? Producer Says It Was Showtime's Fault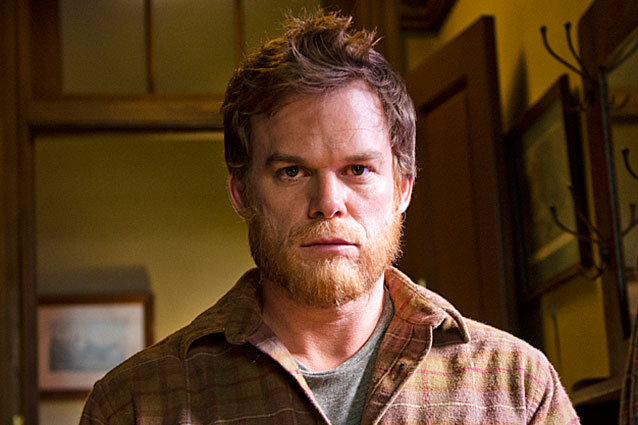 Showtime
Warning: The following article contains spoilers to that terrible, terrible Dexter finale.
If you thought Dexter the friendly serial killer would receive some comeuppance for the eight seasons that he strolled around Miami Dade County, dealing out his own brand of vigilante justice, you thought wrong. Faithful Dexter fans were greeted to a series finale that saw our favorite bloodspatter expert sailing out into a hurricane, only to find new life as a grisly mountain man in a cabin. Many were disappointed with the rather toothless way the Dexter writers decided to end the character's story, but the producer is now throwing blame at the network.
In a recent interview with Vulture, Dexter producer John Goldwyn said that Showtime had prohibited them from killing Dexter in the final episode. Goldwyn said, "They won't let us kill him… Showtime was very clear about that. When we told them the arc for the last season, they just said, 'Just to be clear, he's going to live.' There were a lot of endings discussed because it was a very interesting problem to solve, to bring it to a close. People have a relationship with Dexter, even if it doesn't have the size and the ferocity of the fan base for Breaking Bad. But it has a very core loyal following."
While of course the Dexter writers should have been given complete creative freedom with regards to how to handle the ending of the show and the fate of its its titular character, there must have been a better way to end the series while keeping Dexter alive than giving him a beard and throwing him into a forest. I mean, seriously. He's a lumberjack, and that's not okay.
More:
'Breaking Bad' Series Finale: The Perfect Goodbye
Bad Green Screen in 'Dexter' Season Finale
'Boardwalk Empire' Renewed for Season 5
Follow @Hollywood_com
Follow @CurrentlyJordan
---
From Our Partners:


A Complete History Of Twerking (1993-2013) (Vh1)


20 Grisliest TV Deaths of 2012-2013 (Vulture)