Dick Cheney Gets The HBO Mini-Series Treatment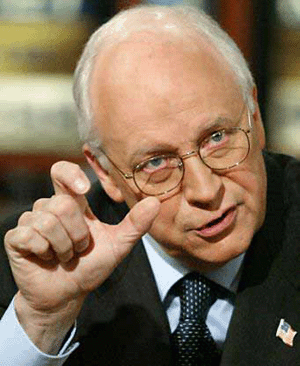 Dick Cheney is the subject of another HBO mini-series, this time based off the book Angler: The Cheney Vice Presidency by Pulitzer-Prize winning journalist Barton Gellman. The story will follow his ascension to power through the Republican party, from working under Donald Rumsfeld in the Nixon administration to his full transformation into the nation's most powerful schadenfreude.
Anyway, this was all just an excuse to make little dick jokes at the expense of the former Vice President. It's really too bad he couldn't create a full feature and had to settle for the mini. But I hear there's medication for that. Hopefully the aim of the show won't be too off because the last time that happened a lawyer got shot in the face. But in all seriousness, can Danny Devito play Cheney and basically play him exactly like he did the Penguin? Please? Pretty please? Pretty please with deregulated banking and shady corporate bidding on government contracts?
Source: Deadline