Did 'Agents of S.H.I.E.L.D.' Get Off To A Good Start?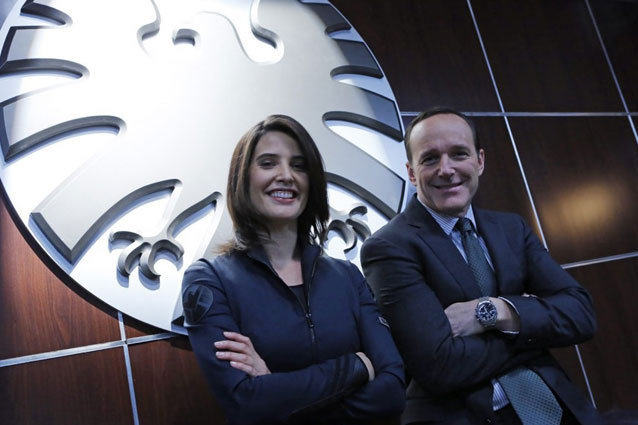 ABC
Joss Whedon's Agents of S.H.I.E.L.D. premiered this week and the first question that sprang to mind was, 'Are non-hardcore comic fans are going to love it?' My immediate answer is: Yes.
The show opened up with the familiar Marvel flip-comic screen and then references were made to the Avengers movie. Flitting images of certain superheroes came across a screen – the arm of Thor, a quick look at a certain green behemoth. But then it quickly dove right into the story, and it didn't involve any big name people. The only recognizable people were Cobie Smulders, from The Avengers (and How I Met Your Mother, of course). The other two were Clark Gregg, who played Agent Coulson in all the recent Marvel movies and Ming-Na Wen, who has had a fairly steady acting career since appearing on E.R. in the '90s.
Agents of S.H.I.E.L.D. had its usual Whedon funny scenes, including Coulson's almost creepy reverence for his car and an unusual application of a truth serum. The story moved well, albeit a bit slower, since characters had to be introduced. There was some nifty CGI as well and some actors who have worked with Whedon before made an appearance (like Ron Glass, who played Shephard Book on Firefly).
There were some references to things in the Marvel Universe, but it never felt like one had have a stockpile of comics to understand what was going on. The premiere ended on what felt like an intriguing enough of cliffhanger to warrant a live-watching of the second episode (I'm definitely DVRing the entire season).
So yes, I think this time Whedon's got enough material to rope in the hardcore and casual fans alike. There is also some question about whether Coulson is really what he thinks he. I just also hope Smulders stays on as a regular, especially since this is the last season of How I Met Your Mother. Unless she turns out to have been an extraterrestrial alien stalking Ted Mosby the whole time.
More:
Miley Cyrus And Liam Hemsworth Timeline
Anybody Else Really Nervous About the TLC Biopic?
Giant Robots! Bare Feet! Broken Toys! Lightsabers!
---
From Our Partners:


40 Most Revealing See-Through Red Carpet Looks (Vh1)


15 Stars Share Secrets of their Sex Lives (Celebuzz)
---