Did Patrick Dempsey Just Spoil McSteamy's 'Grey's Anatomy' Exit? — PICS
Um…WTF, Patrick Dempsey…are you trying to tell us that for Eric Dane's exit from Grey's Anatomy could possibly lead to him heading into the great unknown? Could Shonda Rhimes possibly be killing off one of the most handsomest doctoral dudes on television? Say it ain't so, you guys! Say it ain't so!
Earlier this week, the super-social media monger Dempsey tweeted from his personal account two images (below) that showed Dane in a very…dire-looking situation. But the powers-that-be at ABC weren't too thrilled with the images hitting the web (and subsequently causing a stir), so they told him to remove the images, stat. Dempsey again took to Twitter to confirm that ABC was "watching" and requested the tweets to be removed.
I just was told to take photos down ? Abc is watching
— Patrick Dempsey (@PatrickDempsey) July 30, 2012
Maybe they should re-nickname Dempsey's character: from McDreamy to McTrouble. If you're interested in checking out the potentially spoiler-rific images below, keep scrolling–but don't say we didn't warn you!–but keep in mind that no one really knows what's in store for McSteamy's fate, as Rhimes herself explained that "When we start the season, we are ahead enough in time where we see the outcome of lots of things. And in the second episode of the season, there's rewind — we go backwards — to where they're still in the forest … so you see what happened and in the next episode, you see how we get there."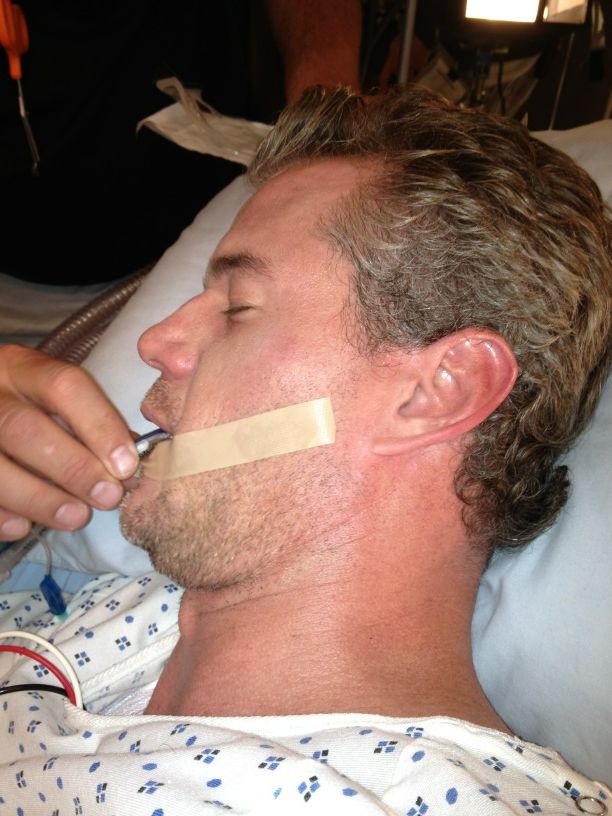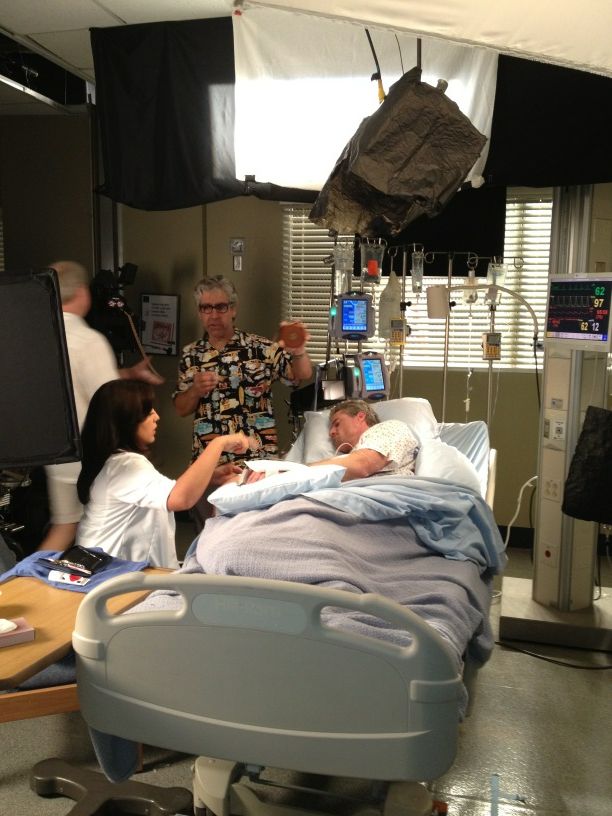 So what do you think? Could this all just be part of the flashback? Or is McSteamy headed to Heaven Mercy West Hospital…in the SKY? Let us know your thoughts in the comments!
[EW]
[Photo Credit: @PatrickDempsey]
Follow Alicia on Twitter @alicialutes
More:
'Grey's Anatomy' is McSteamy No More!
Kate Walsh Confirms 'Private Practice' Departure: An Ode To Addison