Did the New 'Arrested Development' Extend From 10 to 13 Episodes?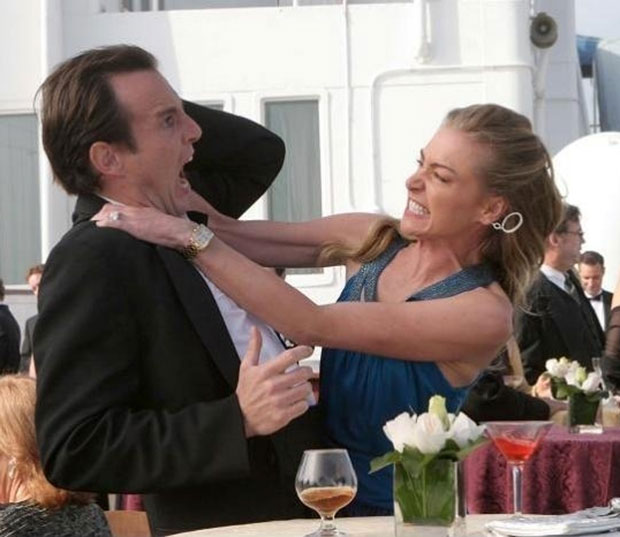 In an interview with Rolling Stone, comedian David Cross — who plays never-nude fan favorite Tobias Fünke — may have revealed a little gem of information that could cause Arrested Development fans to get their jean shorts in a twist. The cult comedy, which is in the midst of filming its fourth season for release on Netflix, had been scheduled to shoot 10 new episodes, but Cross may have spilled the happy news a little early: there may be more Arrested than we thought!
"I think it's going to be 13 episodes, not 10," revealed Cross in the interview. "There's too much story. Some characters will have two-parters. Everybody sort of participates, sometimes in a bigger way and sometimes in a tiny little thread that goes through everybody else's stories."
Excited? Assuming that this means even more absurd plotlines, more Buster and more guest stars (including Mad Men's John Slattery), this news is cause for extreme celebration. More Arrested means that more faith has been shown in the show from the people who matter — the suits with the money, natch — which means more fodder for fans when all 10-or-13 episodes premiere in 2013.
A rep for the show's production company could not be reached for comment.
Follow Hollywood.com on Twitter @Hollywood_com
[Photo Credit: FOX]
MORE:
'Arrested Development': 20 Running Jokes We Hope Keep Running
TV Tidbits: 'Arrested Development' Taps John Slattery, Tony Shalhoub Eyes 'Ex-Men'
Tony Hale Talks 'Arrested Development', 'Veep' and His Pop Culture Cupcake Dreams