Disney Developing Marvel Character Television Shows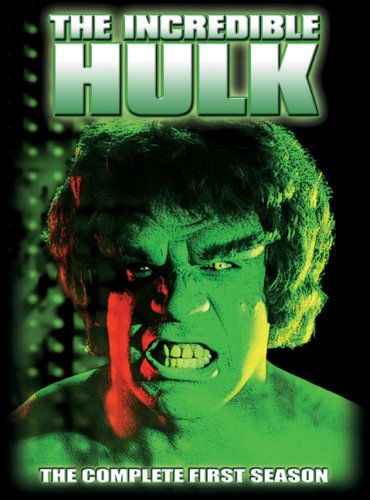 While Disney develops new film franchises for previously unlicensed characters from the Marvel Universe like The Runaways and Dr. Strange, the conglomerate is simultaneously making moves to bring its recently acquired heroes and villains to the small screen. Heat Vision reports that Marvel Television topper Jeph Loeb is working with Mouse House-owned broadcast network ABC to reincarnate The Incredible Hulk for the new decade. Though the Green Meanie will appear in Paramount Pictures' The Avengers in 2012, he'll also smash his way through the alphabet in the near future.
Of course, this wouldn't be the first time that Bruce Banner graced the tube. CBS ran a wildly popular program featuring the character from 1978-1982 starring Bill Bixby and Lou Ferrigno. There's no word on what the tone or plot of the show would be, but I've long believed that The Hulk works better on television than on film, and the numbers don't lie: while box office returns on films focused on Hulk have disappointed this past decade, the original show continues to have a healthy life in syndication. There's no reason to believe that a new Incredible Hulk show won't be equally as successful.
Lucky Marvel fans will also rejoice over the news that the studio isn't just concentrating on its blue-chip franchises in terms of television development. The trade notes that C-list characters Cloak and Dagger also have a program in development at ABC Family, a great avenue of distribution for superhero serials in my opinion. First appearing in Spider Man comics from the 1980s, Cloak and Dagger are teenage runaways who become subjects of an experiment at the hands of a New York crime lord. They are injected with a synthetic narcotic that awakens latent mutant abilities in each of them and after they escape, they use their powers to help clean up the streets of the Big Apple. Though the pair go through some particularly dark times (especially Cloak), if Marvel pushes the "teenage runaway" aspect of the story, Cloak and Dagger could really resonate with modern audiences.
Heat Vision also confirms that Marvel is considering many of its characters for primetime treatment, including a few that have had trouble getting onto the silver screen. For instance, the Luke Cage feature has been stuck in development hell for sometime and the company is now toying with the idea of a Heroes For Hire series that would see Cage and his urban mercenary partner Iron First (who also could get a live-action film) team up to take down evil-doers on network television. Additionally, The Punisher could see a second (no, make that fourth) shot at stardom on television in what would have to be a darker and more mature program.
We're still a long way from knowing which characters will become regulars in our DVR queue. An unanswered question that would have a major effect on the distribution of these shows is whether or not Marvel's television universe will inter-connect like its films do (Iron Man, Thor and Captain America all live within the same fictional film universe and will collide in The Avengers along with The Hulk, Hawkeye and many more). If Disney can keep all of its characters on its own channels, then I don't see why a connected universe wouldn't succeed, but I'd bet the story editors on those shows would have a lot of continuity issues to work out.
Source: Deadline, Heat Vision