'Do No Harm': Will You Make a Follow-Up Appointment With Dr. Cole and Mr. Price?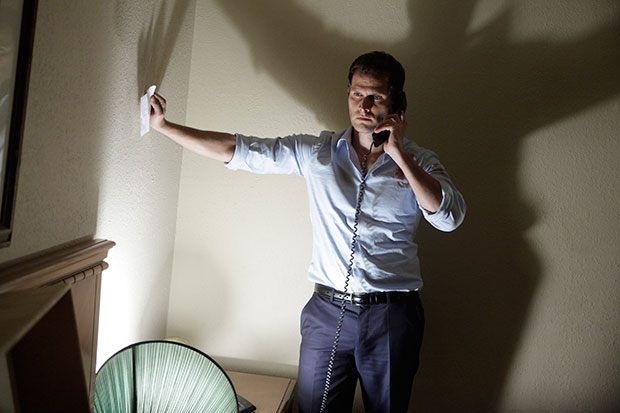 Now that you've seen the first episode of NBC's Jekyll and Hyde medical drama Do No Harm, it's time to weigh in: Will you tune in again? Without a doubt, the most compelling element of the show is lead Steven Pasquale's performance as the brilliant surgeon Jason Cole and the monstrous playboy Ian Price. It's fascinating to see how he brings such different, distinct personalities to life. Even when it's not explicitly stated, we know exactly who he's playing.
The problem: Ian is insufferable. A little of him goes a long way, and it seems like it could get really old really fast if we don't learn even a little more about his motives. Obviously he's pissed that Jason has repressed him for so long, but is spite the only reason he's trying to ruin Jason's life?
It's also going to be interesting to see how long Lena will put up with all the complications that come with Jason's double life, especially since she doesn't know about said double life. Not to mention the rest of his coworkers whom he does not have romantic chemistry with — wouldn't they hate his flakiness?
What did you think of the new show? Was it intriguing enough to make you want to tune in again?
Follow Jean on Twitter @hijean
[PHOTO CREDIT: NBC]
More:
'Do No Harm': Is NBC's Jekyll and Hyde Update for You?
TV Tidbits: 'Girl Meets World' Finds Its Shawn
NBC's Series Pickups: Ryan Murphy, J.J. Abrams, an Old 'Friend'

'Hunger Games: Catching Fire': Spoilery Pics From Google Maps