Does 'Dads' Deserve All The Negative Hype?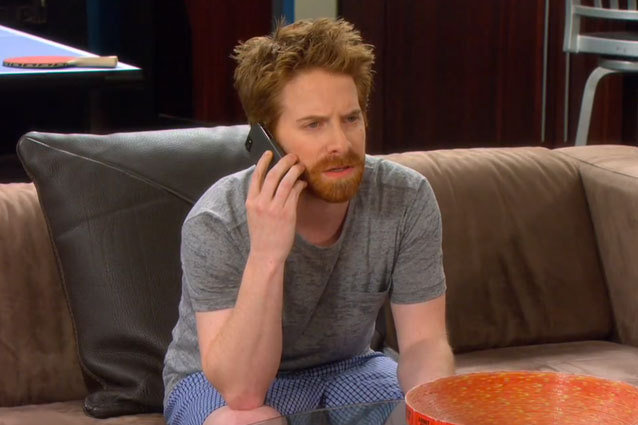 FOX
The new sit-com Dads premiered last Tuesday and it had gotten plenty of negative press before it even aired. People were up in arms about stereotypes: an Asian woman was asked to dress up in a Sailor Moon outfit, for one. The thing is, I'm not sure that it's warranted.
This is Seth MacFarlane (executive producer of Dads) we're talking about here. This is the guy who skewers EVERYONE on Family Guy. It's just a little more jarring to see it done with an actual live person instead of an animated one. People might be getting just a little too-PC here. Take deep breaths, folks. There. We feel a bit better, don't we? 
I grew up in a time when All In The Family was on the air. Archie Bunker would have taken one look at this show and snorted, "Keep on keepin' on, guys." As the years have gone by, I'm just finding things to be more and more hypersensitive in terms of political correctness. They would have turned Bunker into a softer, kinder person on a show today.
Giovanni Ribisi is a great actor who deserves to have a strong run on a good show. MacFarlane is a creative genius who is not afraid to offend and the other Seth (Green)…well, let's just say that I like his work on Robot Chicken more, but I'll tolerate him on here. Martin Mull has also been enjoyable to watch, and Peter Riegert was the star of both Animal House and Local Hero, two of the best movies ever, so he gets a pass for life.
The show tried to actually turn the bad press into a positive, with ads showing people who had seen it saying, "Ignore the reviews!" We'll see if this all leads to a quick hook, like the live-action The Tick or the even more quickly yanked How to Be A Gentleman, or it eventually settling down somewhat like Family Guy or American Dad!. Heck, even if it does fail, MacFarlane's got his live-action The Flintstones to fall back on. I wonder if he'll turn Dino into a farting dinosaur…
More:
How Roger Corman Helped Invent Modern Hollywood
Why 'Fletch' Still Matters
Seven Influential Debut Albums of the '90s
---
From Our Partners:


40 Most Revealing See-Through Red Carpet Looks (Vh1)


15 Stars Share Secrets of their Sex Lives (Celebuzz)