Is Dwayne Johnson's New HBO Show the Beginning of the Rockaissance?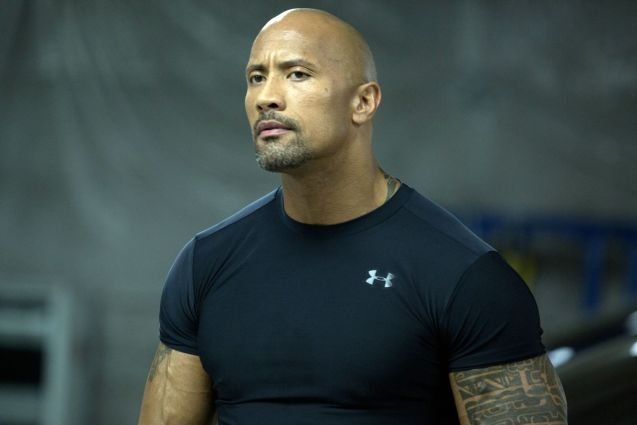 Universal via Everett Collection
Dwayne "The Rock" Johnson is sure having a moment. The actor — who in a past life was a college football player, and then professional wrestler, and then a professional wrestler who tried to act sometimes, has finally become a full-fledged Hollywood behemoth who can start up his own projects — is ready to hit the gridiron once again. HBO has decided to pick up Johnson's half-hour series Ballers, which will follow a collection of active and retired football players living in Miami. Johnson is starring as Spencer Strasmore, an ex-pro athlete, along side Rob Corddry, Omar Benson, and John David Washington, among others. Johnson is executive producing the project along with Mark Wahlberg and Peter Berg. And with that, Dwayne Johnson has officially made the leap from athlete who acts to real actor.
For all the grace and athletic prowess that athletes display in competition, the long leap from on field success to success on screen is often a jump too far. At first, things looked dismal for the Rock, whose list of early films lined 7/11 DVD kiosks circa 2008. But a couple years and barbell lifts later and the Rock is literally bigger and better than ever.  He was the highest grossing actor of 2013, and his turns in films like Pain and Gain raised the eyebrows of even the stodgiest critics. The Rock, now serious thespian Dwayne Johnson, has managed to create a persona that has studios champing at the bits. He has a charisma and a leading man quality mixed with a lughead physique. He's like all the best parts of George Clooney and Arnold Schwarzenegger melded into one titan of an actor. It's something that he probably picked up from his years of playing the People's Champion in the wrestling ring. Over the years, he's developed a screen presence that has transformed him from a chuckle-worthy schlock headliner who starred in unfortunate projects like The Tooth Fairy and Race to Witch Mountain, into being one of the main draws in the ostensibly mindless but stylistically impressive The Fast and the Furious series. The kind of star that sends Twitter into a retweeting frenzy every time he releases a new picture of himself in costume for his upcoming Hercules movie… revealing to the public that he's somehow discovered whole new muscles to make bigger.
And now Johnson is starring in his own television series. Sure, this might have seemed like a step backwards a few short years ago, but in 2013, many A-list film stars are treating television like a home away from home. Just look at Matthew McConaughey and Woody Harrelson, who are both doing great work on another HBO show, True Detective. Just like McConaughey, it seems like Johnson is going through a bit of a career Renaissance… a Rock-aissance, if you will. McConaughey redefined his career from playing sleazy, hokey romantic comedy leads to stellar dramatic leads (still sleazy) to the point of being a major contender for the Best Actor Oscar this year (for Dallas Buyers Club). Similarly, Johnson has altered his public perception from being that wrestler who makes family films now to a bona fide box office winner. And while the McConaissance is a well-documented phenomenon in the media, the Rock-aissance is a change that's been brewing under the surface. Somewhere in the last two years, Johnson pulled a bait and switch. He performed a sleight of hand while everyone was looking, but no one was really watching. Gone is the star of The Tooth Fairy, and here to stay is the kind of actor who can spearhead his own television show on the most prestigious network on premium cable. He may never lose "The Rock" moniker for as long as he stays in the public eye, but he's gained some serious cred as an actor.