Don't Judge a Show By Its Pilot: In Defense of 'Girls' and 'Veep'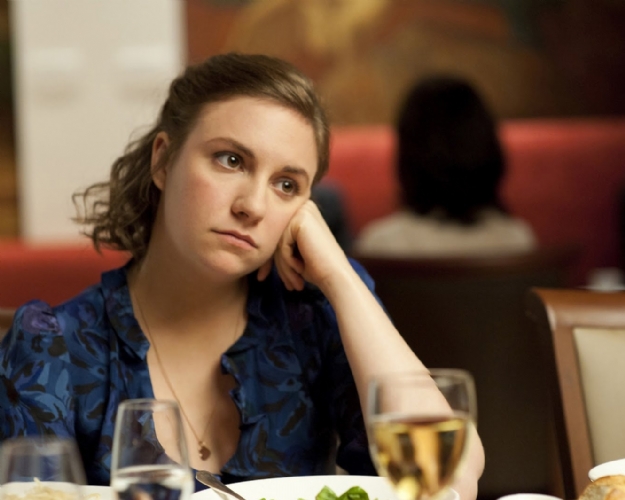 As someone who was already a fan of both Girls and Veep from the word "go" (or I guess, in this case, "f***ing go"), I can still understand why some viewers had a hard time connecting with the bitingly funny, albeit polarizing and starkly different HBO comedies from the start. Based solely on its pilot alone, what some saw as an unapologetically honest representation of a young person living in New York City on Girls, others simply had trouble relating to, let alone empathizing with, Lena Dunham's Hannah as she pleaded with her parents to keep supporting her and shot down the idea of getting a "real" job.
On the other end of the spectrum, there was the pilot of Julia Louis-Dreyfus politics-gone-wonderfully-awry comedy Veep. While it was one that I very much enjoyed ("There aren't enough people in here to fill a f***ing canoe" solidified it as having a spot on my season pass list), I still realized that much of it felt like all-too familiar territory for my fellow In The Loop fans and perhaps came off as something of a mean-spirited comedy to those outside the Loop. Neither Girls nor Veep had perfect starts, but really, with the exception of The Sopranos and Lost, how many TV shows really have?
But I sincerely hope, for the sake of great, exciting new television, that those Girls skeptics (and boy, there are a lot of them, aren't there?) or unimpressed Veep viewers stuck around just a little bit longer to see what they're really missing. Especially after last night's stellar episodes of the freshman shows, which are both proving their place among the already jam-packed, Emmy-ready Sunday night TV lineup. So much so, in fact, both have been renewed for a second season. Huzzah!
Just three episodes in, Girls is already finding its footing and has made enough subtle alterations from the relatively bleak pilot to become the show that everyone's unfairly huge expectations hoped it would be. Last night's episode, titled "All Adventurous Women Do," further proved the characters are becoming more well-rounded, the one-liners are already becoming classics ("Nice to see you… Your dad is gay"), and the storylines are only getting more interesting. (Did anyone else smell future trouble between Jessa and the father of the kids she babysits?)
But it was Veep that made the biggest leap from question mark to surefire thing in its second episode, last night's outstanding "Frozen Yoghurt." What the pilot lacked in deft political satire ("Fundraiser" fell more on the side of parody) and constant gut-busting one-liners (or, in the case of poor Selina, actual gut-busting), it more than made up for in "Frozen Yoghurt." While Louis-Dreyfus took off like a shot right out of the gate, her cohorts truly shined in this episode, from the desperately ambitious Dan (a wonderfully smarmy Reid Scott) to the desperately eager, and sick, Gary (Tony Hale, a most gifted physical comic actor if there ever was one).
Armando Iannucci may only have one wheelhouse in the comedy world, but that wheelhouse is so perfect, it almost doesn't matter. (Selina and her staff deciding on which flavor of frozen yogurt she should consume was the funniest thing on television last night, if not all week.) Girls and Veep are already breaking down so many television barriers this early in their run, but the one that may make the biggest impact is: Don't judge a show by its pilot.
Did you return to Girls and Veep after their great, but flawed pilots? Are you glad you did? Sound off in the comments section below!
[Photo credit: HBO]
More:
Veep: Did The Comedy Get Your Vote?