Donna Summer's Stamp on Reality TV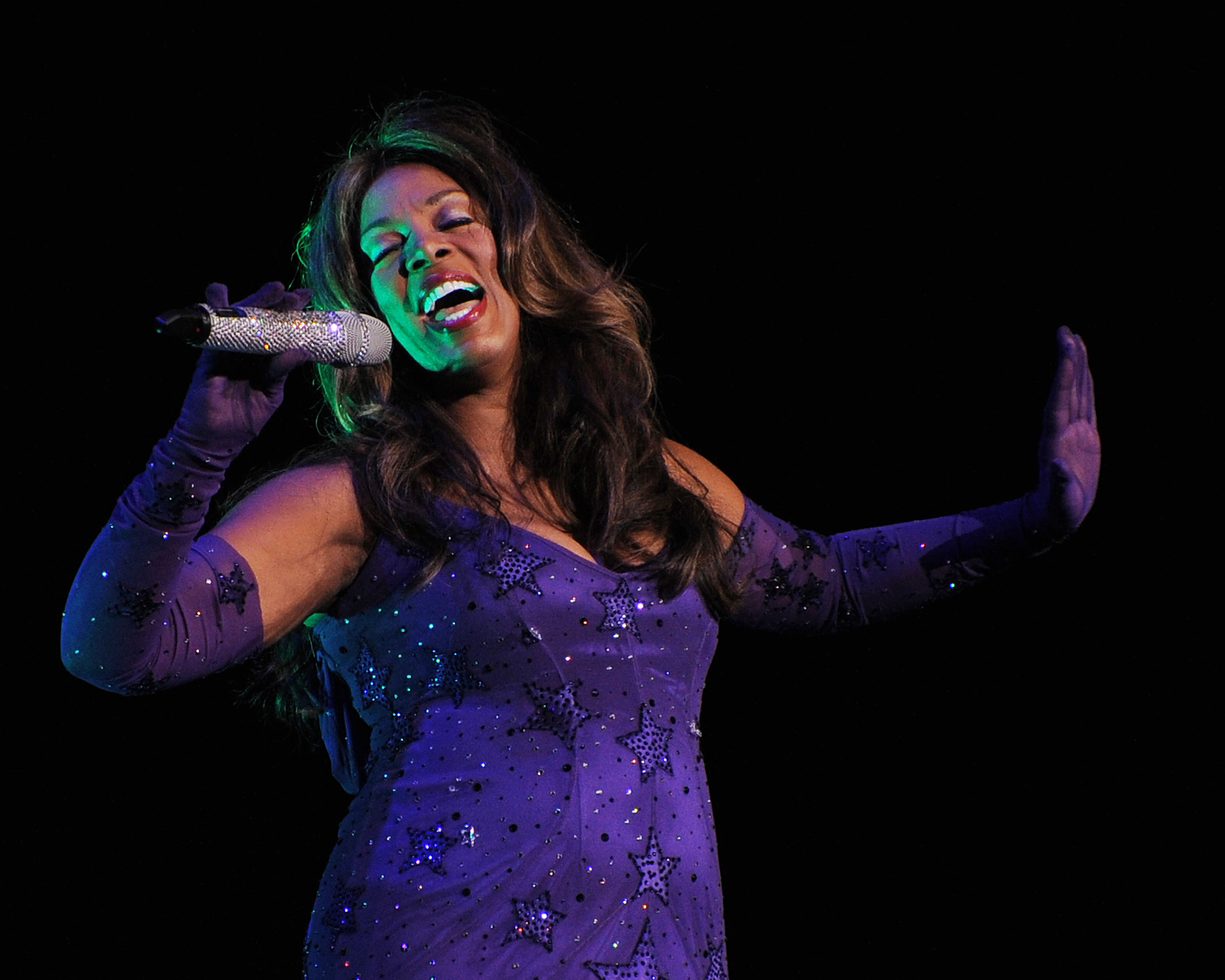 Now that news of Donna Summer's death has flooded the interwebs, people are looking for ways to cope with their grief. And while some may choose to express their sorrow via Twitter, others (including yours truly) prefer to journey back in time and see just how much this legendary singer has impacted the world with her classic hit songs, especially in the realm of reality television.
From American Idol to Dancing With the Stars, this singer's incredible music has been the source of inspiration for an up-and-coming talent throughout the years. Contestants from all over the world have covered Summer's songs in the hopes of captivating the crowd just as much as the late legend once did.
As these videos below prove that Summers may be gone in the physical sense, but her impact and inspiration will last forever.
American Idol
Kris Allen performed "She Works Hard For the Money" during the eighth season of American Idol. He also went on to win the competition entirely. Now I'm not saying there's any correlation between the two, but you can't help but wonder…
Melinda Doolittle sang a beautiful rendition of Summer's hit "Heaven Knows" during season six of Idol. Arguably, nothing can compare to the late singer's version, but Melinda sure seemed to come close.
Jordin Sparks performed "She Works Hard For the Money" on the six season of Idol, proving that she more than earned her right to be a member of this singing competition. She worked hard, alright — and it paid off in spades.
Donna Summer even went on Idol herself in May 2008 and performed "She Works Hard For the Money" with the female contestants. Let's hope those girls knew just how lucky they were.
Other contestants who performed Donna Summer hits on Idol include: Allison Iraheta ("Hot Stuff" in Season 8), Ryan Starr ("Last Dance" in Season 1), Diana DeGarmo ("No More Tears" in Season 3), LaKisha Jones ("Last Dance" in Season 6), and Anoop Desai ("Dim All The Lights" in Season 8). Sadly, the videos for these performances were not available.
Next: So You Think You Can What?So You Think You Can Dance
Natalie Fotopoulos and Musa Cooper danced Disco to "Hot Stuff" in season two of SYTYCD, sending both the crowd and the judges into quite the frenzy. Who's hot stuff? These two are!
Sabra and Dominic managed to put together an impressive dance number to Summer's hit "No More Tears" during Season 3. The only tears they should be crying are tears of joy after this phenomenal performance.
Melanie and Marko performed "I Feel Love" during the Top 4 finale of Season 8. In the mood for something sexy and fun? Well look no further my friends.
Kathryn and Ryan made America hope that this wasn't their last dance after dancing to Summer's "Last Dance" hit on the sixth season of the show. The background is almost as eye-catching as the actual performance.
Next: I'm Seeing Stars.Dancing With the Stars
Kenny and Andrea danced the Cha-Cha-Cha to "Hot Stuff" on the second season of DWTS. And while they were the first couple to be eliminated, you can't help but enjoy this fun dance routine.
Tia Carrere & Maksim Chmerkovskiy danced the Samba to "No More Tears" in Season 2. Let's face it, ladies — any reason to see Maks shake his booty like that is fine by us.
Joey Fatone & Kym Johnson decided to slow things down a bit by free-styling to Summer's classic "Last Dance" in Season 4. You have to give them credit — they were very 'nsync.
Anna Demidova and Maksim Chmerkovskiy performed a professional (yet sexy) Samba together as they danced to "Crayons" during the eighth season of DWTS. Is it getting hot in here?
Next: Talent Is Everywhere!America's Got Talent
The girls who called themselves The Glamazons performed a rocking rendition of "Hot Stuff" in Season 2 of AGT.
Dancing Trombonist Jonathan Arons performed an incredibly entertaining version of "Bad Girls" during Season 3. If you get a knowing smile from The Hoff, you know you're doing well.
Donna Summer herself performed with Prince Poppycock during the show's Season 5 finale, which brought both the crowd and the judges to their feet. Plus, those outfits were insanely awesome.
Next: Meow!Pussycat Dolls Present: Girlicious
Carrie, Jenna, Tiffanie, Chrystina wowed fans with their sparkly rendition of "Dim All The Lights" in 2010. Now you can decide for yourself if it was a good wow or bad wow.
American Juniors
Katelyn Tarver performed Summer's "On the Radio" in the only season of American Juniors in the summer of 2003. She may be really young, but the girl's definitely got some talent.
More:
Goodbye, Donna Summer: Neil Patrick Harris, Gloria Estefan & More Mourn on Twitter