PBS Wants You To Know That 'Downton Abbey' Is Its Highest Rated Drama, Duh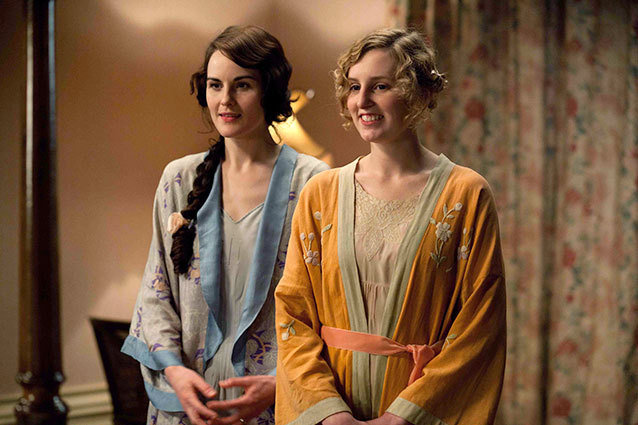 Drumroll please, because I am about to drop a massive truth bomb on you. I don't know if you can handle all these numbers and facts, I really don't. Brace yourself: Downton Abbey, the most talked about PBS series ever and one that is responsible for the question, "Are you more of a Lady Mary or a Lady Edith?" is the most-watched drama series the public-supported network has ever seen. How'd your mind grapes handle that news?
RELATED: Shirley McLaine Returing on 'Downton Abbey'
Okay, your mind grapes are probably fine, because of course Downton Abbey has generated so much buzz over its three-season run (most of which can probably be attributed to Maggie Smith's amazing one-liners) that there's no way it wouldn't be the top rated dramatic series PBS has in its arsenal. Season 3 saw an average of 11.5 million viewers an episode with a whopping 24 million viewers cumulatively over the course of the season, according to PBS.
RELATED: 'Downton Abbey' Is Making You A Secret Republican
And with the the big (spoiler alert) Series 3 finale which saw Matthew Crawley's end (and the beginning of the slightly-disconcerting-Dan-Stevens era), things can only get better. What will they do now that Lady Mary no longer has a husband? Who will she shower with condescending compliments, coos, and kisses now? What will Carson have to say (with furrowed brow) about all of this? Will Lord Grantham still be the worst? 
Find out next season, on PBS's highest-rated drama. (Sorry, Antiques Roadshow.)
Follow Kelsea on Twitter @KelseaStahler
[Photo Credit: PBS]
---
You Might Also Like:


Topanga's Revealing Lingerie Shoot: Hello '90s!


25 Stars Before They Were Famous