'Downton Abbey' Season 4 Trailer: Poor, Poor Mary
The end of season three of Downton Abbey left us feeling seriously bummed out. Poor, poor Mary (Michelle Dockery) is (spoilers!) now a widow raising a newborn without her beautiful, blue-eyed Matthew (Dan Stevens). However, we can't dwell on the death because, based on the new trailer for Season 4, there looks to be a lot going on at the Downton estate during the beginnings of the '20s Jazz Age: racier outfits, lots of kissing, and plenty of Dowager Countess of Grantham (Maggie Smith) wisdom.
The teaser trailer might only be 30 seconds long, but it's enough to raise a few exciting questions about what's to come this winter:
– When is it socially acceptable for Mary to wear non-black clothing?
– Who is callously calling Mary's son an orphan? His mother is literally right there.
– Is Edith allowed to be kissing a man? Isn't that against Downton middle-child rules?
– What's Thomas doing skulking around the corner? Oh, Thomas. When will you learn that being mean and creepy will get you nowhere?
– Who is the very attractive man dreamily looking at Mary?
– Who are the people kissing at the end? No really. We can't figure it out.
– And finally, will Matthew and Sybil come back as ghosts? Because we miss them.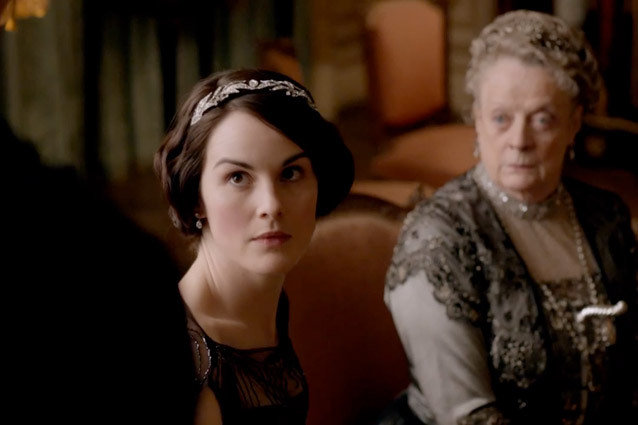 PBS/YouTube
Season four of Downton Abbey airs in the U.S. Jan. 5 at 9 PM on PBS.