'Downton Abbey' Premiered in the UK This Week and No One Was Talking About It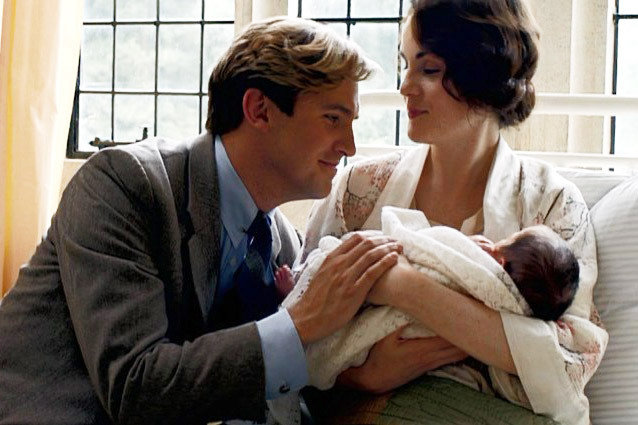 PBS
This past Sunday was a hectic night for TV lovers. The conflicting scheduling of the Primetime Emmy awards, the second-to-last episode of Breaking Bad, and the Dexter series finale had many of us performing DVR gymnastics. But — while that was all going on — the soapy British drama Downton Abbey had its UK season premiere. "Oh," friends said when I told them. "Really?"
These are the same friends who used to live and die over Anna and Mr. Bates; ping-pong between loathing and pitying Edith; and gleefully recap every O'Brian and Thomas scheme. The fourth season of Downton Abbey won't hit the US until PBS begins airing it in January. But that extra hiatus should be fanning the buzz, not killing it. Downloaders should already be deconstructing the episode, since pirating a copy means nothing to them. And the fans who are either too sheltered or too scrupulous to do any such thing should be binging on Dowarger Countess YouTube compilations and complaining about the unfairness of it all. Where is everybody?
The UK premiere still pulled in huge numbers, and Downton still racked up 12 2013 Emmy nominations. But the love affair might be over for Americans, or at least a little soured. The third season of the show tested our loyalties and ability to withstand heartbreak. We watch beloved characters die all the time, but with Downton, it was different. We felt emotionally manipulated. Betrayed, even. After last year's Christmas special, I had a few friends indignantly announcing to me that they'd quit. They felt used.
Plot has always been hit or miss, but the romance; Lady Mary's endless parade of fabulous hats; a sexy Irish chauffeur, and the Dowager's unique brand of 1920s shade usually outshined storylines we'd rather forget like, say, Lord Grantham hitting on the maid. But maybe, in addition to the soul-crushing, untimely deaths that we had to deal with, season three made us endure too many boring side stories. Or maybe the American fandom is just lying dormant, waiting to explode in a fervent love fest. We'll have to wait till 2014 to find out.
More:
'Wander Over Yonder' is the New Cartoon Crossover
Will 'Supernatural' Regain Its Mojo?
Winter Is Coming in the New 'Frozen' Trailer
---
From Our Partners


Stars Pose Naked for 'Allure' (Celebuzz)


20 Grisliest TV Deaths of 2012-2013 (Vulture)