'Downton Abbey' Sets Ratings Records, Gives Us Reason to Celebrate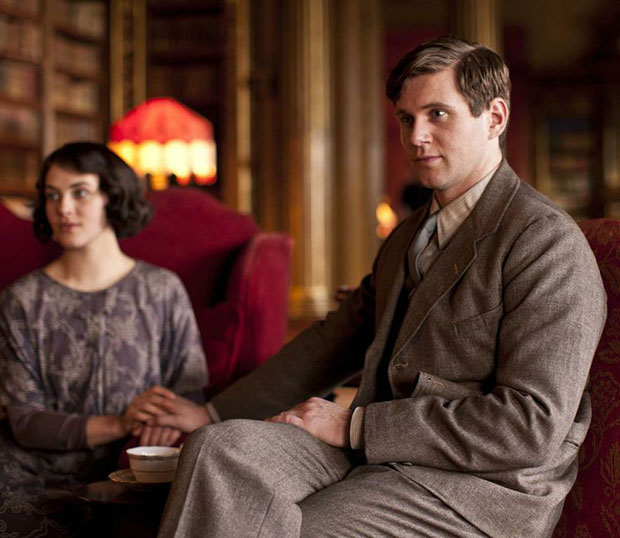 I know, I know, Season 2 of Downton Abbey was lamer than a crippled soldier returning from World War I and then regaining his ability to walk once his bruise on his spine heels. But do not despair! Season 3 comes to PBS in January and we have a million reasons to be excited, well 10.7 million reasons, to be exact. According to The Hollywood Reporter that's how many people watched the "series three" finale in Britain last night on ITV, the channel that makes the show and exports it to the colonies.
That's a series high for the show in Britain, which saw a continued rise in viewers for Season 3 with an average of 9.7 million up from 8.4 million in Season 1. It's the highest rated non-X Factor, non-Strictly Come Dancing (which is British for Dancing With the Stars) program in all the land. So, why should we be so excited about that? Well, after a crappy second outing, why would the audience grow if the third year was just as bad? I would like to think it wouldn't. I hope that it wouldn't, but given some of the culinary delights that are wildly popular in England that I would never let anywhere near my plate, I'm reserving judgment. But still, I hold out hope that this means by the time the show finally gets Stateside (that is, if you haven't already pirated it over the Internet) we're going to have the great, old Downton Abbey that we knew and loved.
Strangely enough, ITV still has yet to renew the show for another season (seriously?!) but it is planning a Christmas special to air on December 25th. It did the same last year. But unlike last year, this one won't have yule logs and vintage ornaments. It will just be another two-hour episode that will air the day before Boxing Day (which is British for December 26).
Of course, we won't get to see the Christmas special until, like, sometime in February, and it will probably just be the "finale" tacked on to the end of season three like PBS did with the original Xmas shindig, which was folded into Season 2. So, I guess that's one less thing to look forward to. But, then again, if PBS didn't ludicrously delay when we get to see the show, we could have added a few more million onto last night's record-breaking total and we'd have something to tune into while sweeping up all the wrapping paper and putting away the stocking stuffers. Come on, PBS, get on it. Even Downton star Hugh Bonneville is on our side.
Follow Brian Moylan on Twitter @BrianJMoylan
[Photo Credit: PBS]
More:
Dear PBS: Delaying 'Downton Abbey' Is Crazy
'Downton Abbey' Dish: Season Three is Shirley vs. Maggie