'Downton Abbey' Will Get a Third Season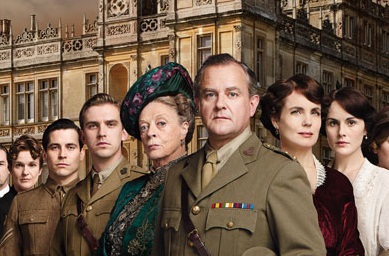 The first season of the British period drama Downton Abbey was a critical sensation in America, earning six awards on top of five additional nominations at the 2011 Emmys. The United States have yet to join the Crawley family in its second season as audiences in the United Kingdom have, but early 2012 will reunite fans with this twentieth century aristocratic dynasty. There's been that creator Julian Fellowes was seriously considering developing another season of Downton Abbey, hoping to explore further decades with his characters. The deal is finally official, and British and American audiences will be enjoying a third season of Downton Abbey.
Many were pleased with Fellowes' announcement that he was interested in expanding his series through a third season, so the completion of this deal must come as a great source of joy. Fellowes has a reputation as a writer and producer for harboring a great appreciation and respect for his characters, so we don't have to worry about a decline in quality come the later years of Downton Abbey. He expressed a particular fascination with exploring the era of the 1920s, which will be the time period of the third season.
Downton Abbey's second season premieres on American television on Sunday, Jan. 8, 2012 at 9 p.m. ET/PT on PBS.
Source: AOLTV