What if Dead 'Downton Abbey' Characters Came Back as Zombies?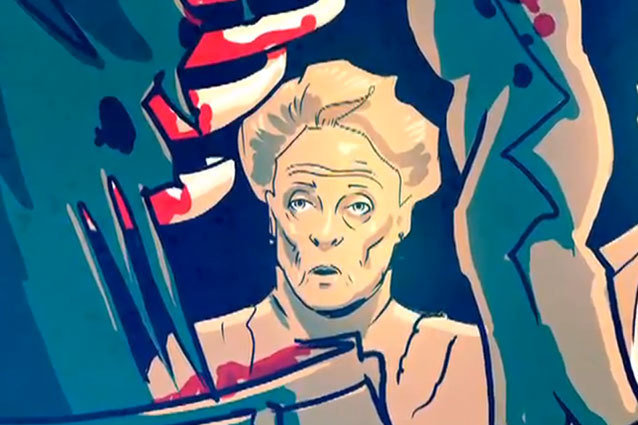 Lady Sybil and Matthew Crawley live! Well, sort of. The beloved Downton Abbey characters who bit the dust this season have returned — albeit in animated form in the new web short Downton Zombey.
Even the undead have manners in the parody, which also gives the Dowager Countess some of her best zingers yet. Conan and The Daily Show writer Rob Kutner's video imagines what would happen if zombies were the latest problem to hit the British manor (there's always someone trying to usher in modernity on our poor Edwardians). Reno 911! star Thomas Lenon voices Lord Grantham.
RELATED: About That Shocking 'Downton Abbey' Death…
Which of our favorite noble people would survive a zombie apocalypse? You can probably guess, but watch the two-minute short to find out for sure. And no, unfortunately this is not a Downton Abbey/Walking Dead mashup.
Follow Jean on Twitter @hijean
[Photo Credit: YouTube]
---
You Might Also Like:


15 Oscar-Winning Nude Scenes


'Today Show' Anchor: I'm Gay!