DVR Me: Roo! Roo! Arsenio is Back
It's a big week of big shows, with the sixth season of Sons of Anarchy  debuting on FX, and '90s icon Arsenio Hall making his triumphant return to late night. Here's what you'll need to be recording this week.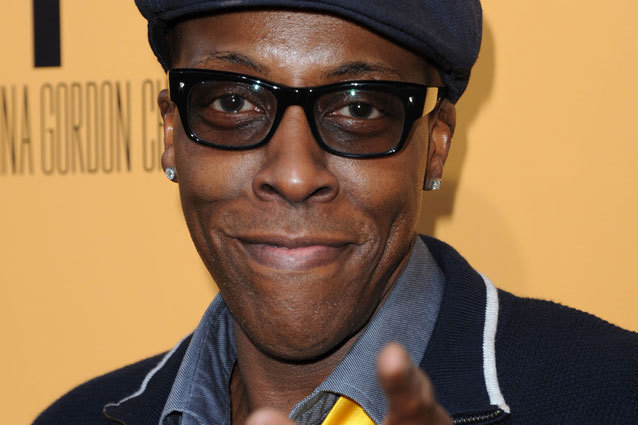 DVSIL / iPhotoLive.com/WENN
Sons of Anarchy
The long-running motorcycle gang drama returns to FX for a sixth season, with show creator Kurt Sutter already hinting that next year will be the show's last. Just as in past seasons, expect lots of blood, gore and senseless murders, as well as some deep, Shakespearean themes of love, betrayal and honor. This ain't The Walking Dead, after all! The new season of Sons of Anarchy  premieres on Tuesday, September 10 on FX.
The Arsenio Hall Show
His career may have stalled since its early '90s heyday, but if Arsenio Hall has proven anything, it's that he can make any entire audience shout some incomprehensible nonsense all the while pumping their fists in the air. What can you say, the dude has talent, which is why he's returning to late night after 20 years. Roo! Roo! Roo? Hall's brand spankin' new syndicated talk show will air weeknights at 11pm on The CW.
The X Factor
Simon Cowell's latest music-competition show never quite took off like American Idol. However, The X Factor's still popular enough to earn a third season, which will premiere on Wednesday, September 11 on Fox. Two new judges join the panel this year, none of which are named Britney Spears. Yeah, she's got better things to do with her time.
MasterChef
How Gordon Ramsay finds the time to appear in about a billion different TV shows is anyone's guess. The dude must be a robot or something. Either way, the prickly celebrity chef will somehow find the time to appear in the season four finale of Master Chef this Wednesday on Fox, shortly before the premiere of his newest series, The Real House Chefs of West Berkshire County. 
American Masters: Billie Jean King
In lieu of the 40th anniversary of Billie Jean King's historic match against Bobby Riggs, known as "The Battle of the Sexes," PBS will profile the tennis legend on its American Masters series. Whether you're a tennis fan, or sports history buff, this is one show you cannot afford to miss. Billie Jean King airs at 8 pm on Tuesday, September 10. 
More:
Woody Harrelson and Matthew McConaughey Get Dark in 'True Detectives'
'Boardwalk Empire' Season 4 Premiere Recap
10 TV Troublemakers to Watch
---
From Our Partners


Stars Pose Naked for 'Allure' (Celebuzz)


20 Grisliest TV Deaths of 2012-2013 (Vulture)