DVR Me: Survivors, Sharks, and Funny Girls Named Mindy
The fall TV season is already upon us, yet the best new shows to watch this week just happen to be… old shows? How can that be? Put it this way, it says a lot about the state of network TV when the best idea they can come up with is a cop show starring Andy Samberg. I'm sure that one will make it past episode three. Here are five new (old) shows you need to be recording this week.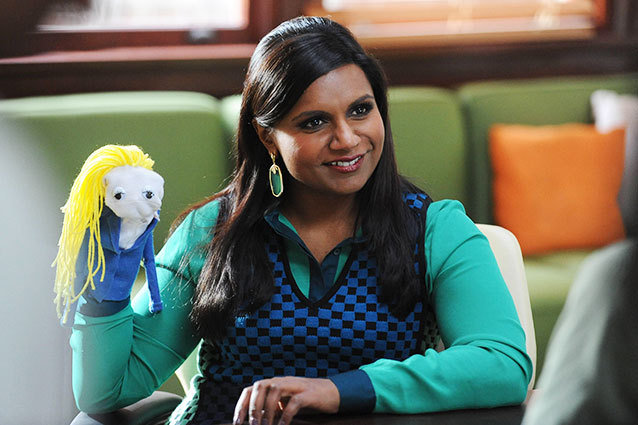 Beth Dubber/FOX
America's Got Talent
One of the most entertaining competition shows of the summer enters it closing week as (you!) America whittles down the final six to see who will win the million-dollar prize. My money is on the operatic tenor group, Forte. Now those cats can sing!
Survivor Blood Vs. Water
CBS's long-running reality competition series returns for it's 27th season and is still as incredibly addictive as ever. This time around former castaways and their families will compete against one another on an island in the Philippines. Check it out and you're guaranteed to become an instant believer.
The Mindy Project
Okay, I know what you're thinking: Mindy Kaling's coming of age comedy struggled to find its voice during season one. So why should I watch? Sure that's true, but remember how horribly bland the first season of The Office  was? How about Seinfeld? When it comes to great sitcoms, as The Mindy Project  has the potential to become, the first season is usually the least memorable. Unless, of course, you're The Simpsons.
New Girl
Hollywood never knew what to do with Zooey Deschanel, which is why she spent the last decade playing the same plaid skirt wearing, cutesy girl next door in about a dozen different mediocre comedies. Then Fox's New Girl  came along and well, it seems like Zooey can finally be Zooey for once. Now if they would just stop calling her adorkable! The third season of New Girl premieres on September 17.
Shark Tank
Who knew that the best reality show on TV could be about four greedy millionaires and their attempts to become even richer by having hungry entrepreneurs pitch their latest business ventures to them? Even stranger is the fact that the most entertaining part of the show is when their ideas are ripped apart in a matter of minutes. Hey, they don't call 'em sharks for nothing!  The new season of Shark Tank  debuts on Friday, September 20. 
More:
Get Ready for 'Batman vs. Superman'
Matt Damon Join's Christopher Nolan's 'Interstellar'
45 Jokes About Ben Affleck as Batman
---
From Our Partners


Stars Pose Naked for 'Allure' (Celebuzz)


20 Grisliest TV Deaths of 2012-2013 (Vulture)