'DWTS' Double Elimination Advice from Louis Van Amstel: 'America's Not Stupid'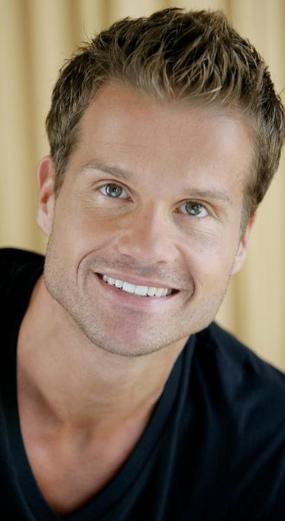 May 8 is a harrowing date for the final six couples on Dancing With The Stars, because not one, but two couples will be burning their Capezios on Jimmy Kimmel after their fates are announced. And that's why May 7 is the most important day of their dancing lives: It's time to prove they belong in the competition. At least, that's exactly what our DWTS expert and creator of LaBlast fitness, Louis Van Amstel, stressed when he spoke to Hollywood.com about Trio night.
Terrible Two-fer
If the pressure of learning two dances to perform in one night wasn't enough for our top six, DWTS is making sure the stress is stacked higher than a precarious game of Jenga. With two sure-fire eliminations this week, it's one false (dance) move, and you're out. "Now, they're going to separate the boys from the guys and the girls from the women … it's do or die," says Amstel. "America's not stupid … If anyone was banking on using a trick to win over the audience, it's too late. Now you've got to show your true colors."
And who's staring down the barrel of elimination in Amstel's eyes? He says Melissa Gilbert, Roshon Fegan, and Maria Menounos are in trouble. "I'm surprised Melissa is still there, based on the judges' scores," says Amstel. But when it comes to Menounos, who was rewarded with a perfect score alongside her partner Derek Hough last week, Amstel is a little more hopeful. "I love Maria to death and this is Derek's best season as far as choreography goes. Still I'm a little worried for her," he says.
Two's Company, Three's a Party!
But who needs a double when you can have a triple? This week also deals the twist of a never-before-seen (on DWTS) trio dance for each of our top six finalists. This means that each celeb will dance with his or partner as well as another professional dancer. "For the pro that's still in the competition, adding another pro can help. It makes it a little easier," says Amstel.
And while the idea of choreographing a group routine and teaching the celeb to handle the dynamics of an extra person on the dance floor might test a skill the pros haven't yet honed, this could actually help take some of the heat off of the celeb contestant. "This is kind of a break," Amstel says. "Normally you have two solo dances and you have to worry about the celebrity, but here you can make it more fun and entertaining." Of course, being that we're down to six, the contestants will also dance regular duets with their partners as well.
Do you think Melissa will go home tomorrow? Is Maria in trouble or did last week's perfect score save her? And as always, what questions do you have for Louis? Leave them in the comments!
Follow Kelsea on Twitter @KelseaStahler.
More: 
DWTS Preview: Louis van Amstel on Football Players' Natural Ability
DWTS: William Levy and Melissa Gilbert Saved By The Sympathy Vote?