'DWTS': Melissa Gilbert & William Levy Saved by the Sympathy Vote?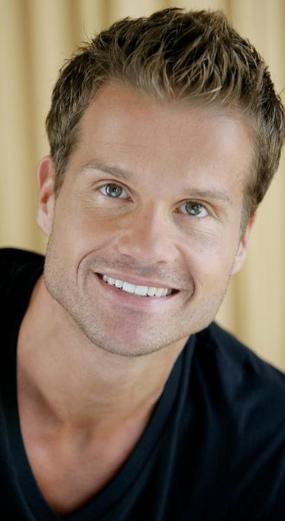 Another week means another round of Dancing With the Stars performances. So to help dissect all that is to come of this surprising Season 14 cast, Hollywood.com exclusively chatted with DWTS expert and creator of the LaBlast fitness program Louis van Amstel to get some insight into the fifth week of ABC's reality dance competition. Throughout the past few weeks, fans have seen an array of stars get injured either while in rehearsal or out on the dance floor itself. While some feel that an injury would put a couple at a disadvantage, Amstel believes the sympathy vote could become the life raft.
The Power of the Safety Vote
This season has already seen its fair share of injuries: Maria Menounos hurt her ribs and feet; Melissa Gilbert sustained a mild concussion; and now fan-favorite William Levy has busted his right ankle. And while all three of the contestants are still managing to power through, but what do their injuries mean for their fan votes?
Amstel assures us that these unfortunate incidents could actually work in their favor. "I think if anything it could get them the sympathy vote, especially if it's sincere and it's not created," Amstel comments. "In past seasons we've had some people that threw in the injury to kind of get votes, but in this case, all the injuries are legit. It could help."
But Amstel believes that the best thing any injured celeb should do is to "go very easy until show day, so they don't make their injury any worse." Let's hope they all heed his advice.
Sherri Shepherd's Departure: I Was Surprised
The View host's abrupt elimination during the fourth week left many fans completely shocked, including Amstel. "I was very surprised as a whole," the dance pro admits. "She brings so much to the table as a comedian. [She's] the funny side of Dancing With the Stars." Between her dance skills and bubbly personality, Amstel felt she was a shoe in for the next round. "Her dancing wasn't the worst of the other couples and she was a team player," he says. "Also, she felt very happy in her skin, she lost a lot of weight, so she brings a lot of inspiration besides the dancing."
Latin Week: Some Will Be at a Disadvantage
On this show, contestants have to do way more than just prove they can dance — they have to show they have variety as well, which is the main purpose of having a theme each week. April 16 is Latin Night, so each couple will take on either the Salsa, Argentine Tango, or the Samba, demonstrating just how much they can heat up the dance floor. And while all of the dances provide a challenge in their own unique way, Amstel believes that some routines will definitely be more difficult than others. "In my opinion, the people who have Samba have a disadvantage," Amstel reveals. "There's a lot of technique to it and it's the harder dance. The Salsa, I would say, is the easier dance. Then we have the Argentine Tango where you're allowed to lift. So the people that have the Argentine Tango, they can use the lift, which is visually very impressive, so those couples have an advantage."
Amstel's Message To Fans: Vote!
The judges marks for last week's set of performances didn't sit too well with Amstel, so he implores fans to not go by the judges' scores alone. "Go by who you think should be in the next round," he suggests.
Who do you think will handle Latin Night the best? Who's going to have a tough time getting in touch with their sexy side? And, don't forget to leave any questions you have for Louis in the comments below.
More:
William Levy Busts His Ankle, But Will Make It To 'DWTS' — EXCLUSIVE
Carrie Ann Inaba: 'We Miss Sherri Shepherd Already'
'DWTS' Expert Louis Van Amstel: Gladys Knight is Poised For a Comeback